Presidential election monitors under threat of arrest in Iowa
Published time: 31 Oct, 2012 20:32
Edited time: 1 Nov, 2012 00:32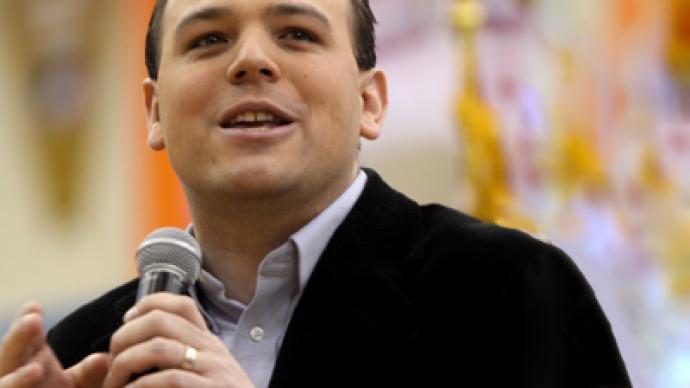 Iowa Secretary of State Matt Schultz is offering election monitors with the UN an ultimatum: stay far away from the voting booths on November 6 or face the consequences.
Sec. Schultz lashed out at international auditors from the Organisation for Security and Cooperation in Europe this week, insisting that any monitors from the United Nations-affiliated group that come close to polling places on Election Day will be arrested in accordance with state law.
The OSCE has dispatched fewer than 50 officials to the United States after being extended to the United States from several noted civil rights groups — namely the National Association for the Advancement of Colored People (NAACP) and the American Civil Liberties Union (ACLU) — because of what those organizations call "an unprecedented and sophisticated level of coordination to restrict voting rights in our nation."
"Recent state-level legislative initiatives to limit early voting and introduce stricter voter identification have become highly polarized," the OSCE responded. "Democrats are concerned that these would disenfranchise eligible voters, while Republicans believe they are necessary to protect the integrity of the vote."
Although only a few dozen auditors have been deployed across the US to ensure fair and democratic elections, Sec. Schultz warns that he has approved the arrests of individuals with the organization who come within 100 yards of the entrance of a polling station in accordance with state law.
"My office met with two delegation representatives last week to discuss Iowa's election process, and it was explained to them that they are not permitted at the polls," Schultz says in an official statement. "Iowa law is very specific about who is permitted at polling places, and there is no exception for members of this group."
Schultz spokesman Chad Olsen writes in an email to the Muscatine Journal that, if auditors do show up, "local elections officials can request that they be removed if they refuse to do so."
"They violate the statute just by showing up and maintaining a presence within 300 feet of a polling location. They are aware of the statute, and did indicate at the meeting last week that they had no intention of violating Iowa law, but then apparently were seeking permission from county auditors to do so anyway," Olsen says.
Tim Albrecht, spokesman for Iowa Gov. Terry Branstad, tells the paper that "The governor believes Iowa Code should be followed, and supports Matt Schultz's efforts to uphold the law."
Last week, Texas Attorney General Greg Abbott also went on record to say he'd refuse any efforts from the organization to monitor next week's presidential election, threatening any monitors in the Lone Star State with criminal prosecution if they come too close to polling places.
"The OSCE may be entitled to its opinions about voter ID laws, but your opinion is legally irrelevant in the United States, where the Supreme Court has already determined that voter ID laws are constitutional," Abbott said last week. "If OSCE members want to learn more about our election processes so they can improve their own democratic systems, we welcome the opportunity to discuss the measures Texas has implemented to protect the integrity of elections," Abbott wrote. "However, groups and individuals from outside the United States are not allowed to influence or interfere with the election process in Texas. This state has robust election laws that were carefully crafted to protect the integrity of our election system. All persons – including persons connected with OSCE – are required to comply with these laws."
In a letter sent last week to US Secretary of State Hillary Clinton, Janez Lenari, the OSCE's director for the Office for Democratic Institutions and Human Rights, wrote, "The threat of criminal sanctions against OSCE/ODIHR observers is unacceptable. The United States, like all countries in the OSCE, has an obligation to invite ODIHR observers to observe its elections."