CNN executive caught putting crap in neighbor's mailbox
Published time: 22 May, 2012 20:32
Edited time: 23 May, 2012 00:35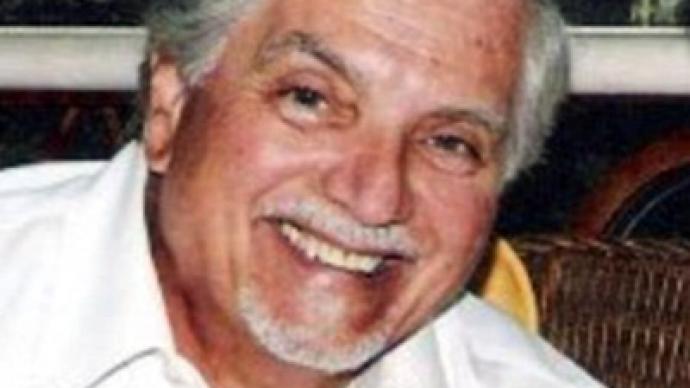 A former top exec at CNN has been caught subjecting others to complete and utter crap. No, really.
Bob Furnad, who ran CNN's Headline News from 1997 until 2001, has been fined for taking a pile of dog feces, placing it in a bag and then cramming the present into the mailbox of his next-door neighbor in Covington, Georgia. A surveillance camera captured the entire event.
Furnard, 71, has admitted his role in the escapade but tells Covington News that he refuses to apologize for the incident.
"This was an immature act in response to years of malicious rumor mongering that I consider defamation of character," says Furnard.
The unlucky neighbor, however, says he is completely oblivious as to what would have sparked this feud that he had managed to involve himself in without even knowing. Benjamin Dameron, the 71-year-old neighbor of Furnard, tells a local ABC affiliate though that he has no idea what triggered the prank.
"We cannot figure out why he did it," Dameron tells ABC. "At this point we really don't care why he did it … You know it was a silly thing to do, and we're over it. I mean it's just a silly prank."
The neighbor adds that it has been several years since he had any interaction with Furnard.
Dameron is not pressing charges against Furnard, but law enforcement in Covington has fined the former CNN exec $181 for littering. In explaining his handling of the case, Dameron tells reporters, "I think this is embarrassing enough for him, as well as everyone in Covington."
Until last year, Furnard taught broadcast newswriting at the University of Georgia, reveals his Linkedin profile. Before that, he served as chairman of the FaithWorks Christian Fellowship. His roots at CNN started in 1984 and over the course of nearly 20 years managed to climb the ranks from producer to the president of it's Headline News offshoot.
(Image: CBS Atlanta)