CIA keeps manuscript away from its own author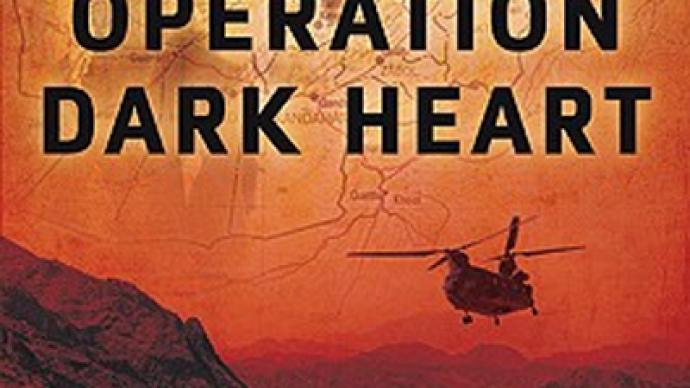 Before he began his 25 years of field work as an intelligence officer in the US military, Lt Col Anthony Shaffer probably didn't think he'd be writing a tell-all book decades later.
He probably didn't think he'd have to take the CIA to court, either.

But now as Shaffer tries to take the Pentagon and CIA to court over censorship issues involving his memoir, Operation Dark Heart, the officer finds himself in limbo as the government won't hand back the manuscript he wrote himself — leaving him with nothing to base his case on.
Shaffer's problems with his book began years ago. He submitted it to the US Army for review in 2003 and it took seven years for the memoir to finally hit the shelves of stores. The government granted him an okay to get Dark Heart published following a series of reactions, but revoked their permission in order to make a few more changes. By that point, however, 10,000 copies had already been printed and the Pentagon had to purchase every copy and destroy them to protect what they said was classified information. A few copies survived the snatch though, and a more heavily edited edition was eventually released.
Now, however, Shaffer says that the censorship carried out by the Pentagon and CIA violated his First Amendment rights and he wants to take them to court. First though, Shaffer needs to write a declaration to the court explaining that the material that the government says is classified really isn't, given that Shaffer has lost its security clearance. In order to write that declaration, however, Shaffer needs his original manuscript — which the government says he can't have because it's classified.
According to the government, Shaffer doesn't need that material anyway if he wants to pursue his case. "It is improper and unnecessary for Plaintiff to submit classified information to the Court at this time," they say, reports Secrecy News.
Mark S Zaid, Shaffer's attorney, tells the courts that he begs to differ.
"There is no other way for Shaffer to identify and challenge any of the specific text purported to be classified, much less present an argument to the Court, if he does not have access to the original copy of his book," Zaid writes.
When the DoD first destroyed nearly every copy of Operation Dark Hearty at the time, Steven Aftergood of the Project on Government Secrecy told the New York Times, "The government is going to make this book famous." A year later, however, it is only picking up steam.