Cameron wants American police chief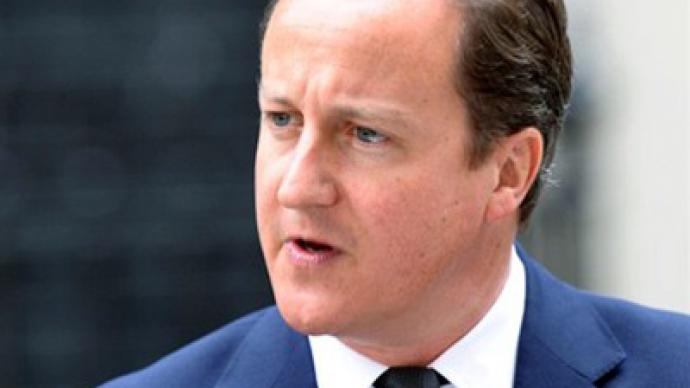 If there's one thing America knows how to do, its police. British Prime Minister David Cameron recognizes that, and as England finds itself in times of trouble, he's looking towards an American super-cop to come to Scotland Yard.
Cameron has reportedly been hoping that Bill Bratton, former police chief of New York, Los Angeles and Boston, would hop the pond in order to help out with London's Metropolitan Police Service. The News Corp phone hack scandal has led to the resignation of two top officers on the Met, and coupled with the inability to effectively counter rioters on the streets of the city, Cameron is said to be looking abroad for a solution. In regards to applying for the position, Bratton told the Daily Beast, "I don't know that there's a major police chief in America or Canada, or for that matter in the British Commonwealth, who, given the opportunity, would not consider it." "It's one of the most prestigious positions in democratic policing in the world," Bratton adds.Bratton says that he's been interesting in the position and was hoping that it would be made available to people outside the UK. He adds that he has been long-aligned with Scotland Yard, and says his affiliation with England, the Met and "their role in democratic policing" dates back to almost 20 years ago.The UK's Daily Telegraph reported over the weekend that Prime Minister Cameron was indeed looking towards Bratton. The outlet quotes the PM as asking "Why should not someone who has been a proven success overseas be able to help us turn around a force here at home?" Officials in the UK will have to make their decision over the next head of the Met in the very near future, but with an application deadline of Friday, Bratton might not make the short list. Though it is not a matter of Britain law, Home Secretary Theresa May, who will chose the next top cop, wants the position to go a citizen of BritainBratton has responded, saying, ''The irony of that is that the Brits have been for years sending out their police officials all over the British Commonwealth. So they have no concern about sending people out from the British Isles to elsewhere in the British Commonwealth, but through her unilateral action, they've precluded not only United States police officials such as myself, but others in their Commonwealth. So I find that fascinating.'' Though Bratton has ties with Cameron, London mayor Boris Johnson and other UK officials, a spokesperson for the Met confirms to ABC News that the British government has not contacted Bratton in regards to employment.