California juveniles sentenced to life in prison might be freed
Published time: 12 Sep, 2012 20:52
Edited time: 13 Sep, 2012 00:52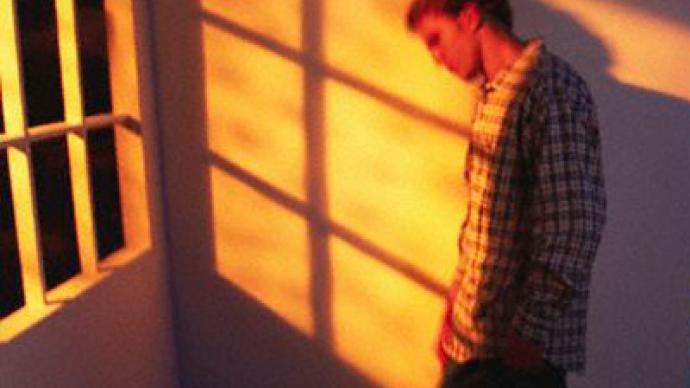 California Governor Jerry Brown is facing pressure to sign a bill that would give juveniles serving life without parole a chance at receiving a reduced sentence.
­The bill's sponsor, State Sen. Leland Yee, said this is not a "get-out-of-jail-free card," but could provide a second chance to inmates who show remorse for crimes they committed in their youth. Instead of serving life in prison, they could petition for a court hearing, potentially lowering their sentence to as little as 25 years.
"It is an incredibly modest proposal that respects victims, international law and the fact that children have a greater capacity for rehabilitation than adults," said Yee, who is also a child psychologist.
The Fair Sentencing for Youth Act has drawn support from religious leaders (including the California Catholic Bishops), child advocates, mental health professionals, law enforcement officers and civil rights groups.
"The passage of SB 9 speaks volumes for who we are as a society – that we believe kids deserve a second chance," said Yee. "The neuroscience is clear – brain maturation continues well through adolescence and thus impulse control, planning and critical thinking skills are not yet fully developed. SB 9 reflects that science and provides the opportunity for compassion and rehabilitation that we should exercise with minors."
The legislation would allow prisoners who committed crimes as juveniles to have their cases reviewed after 15 years – thereby allowing them to go before a judge while in their 30's.
The new law would particularly affect the more than 300 offenders who are on death row in California for crimes they committed as adolescents. The US is the only country where juveniles can be sentenced to life without parole.
A website advocating the bill's passage, fairsentencingforyouth.org, makes claims that life without parole sentences for youth don't reduce crime, while ignoring young people's unique ability to change. According to the site, 81 percent of West Coast residents "believe that youth are redeemable and should not spend the rest of their lives in prison." Among these are the California Catholic Bishops, who believe in rehabilitation and restoration.
In the US, 59 percent of juveniles receiving a sentence of life without parole are first-time offenders. Many of them committed crimes while under the age of 14. Human Rights Watch estimates that 45 percent of juveniles with this sentencing are serving life for murder, but were not the ones to actually commit the murder – and were often in the company of an adult.
The bill comes after the California Supreme Court ruled in People v. Caballero that sentencing juveniles to life without parole is "cruel and unusual." In August, the Court concluded that "juveniles tried as adults may no longer receive 'de facto' life sentences – that is, sentences that are so long they exceed the young person's life expectancy."
Gov. Brown's must choose to either sign or veto the bill by September 30.