Bristol Palin bans Sarah Palin from Arizona home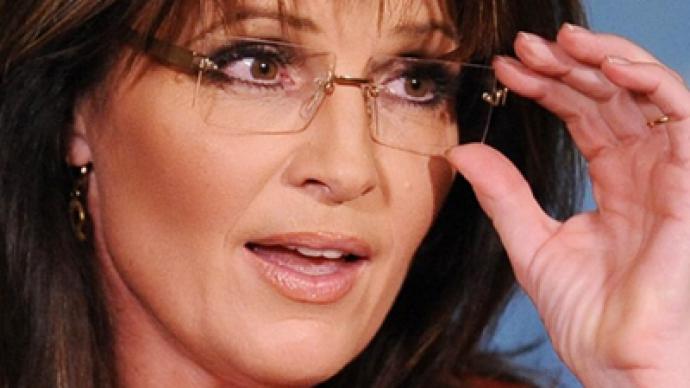 Bristol Palin, daughter of former Republican Alaska Governor Sarah Palin, has allegedly banned her mother from her new home in Arizona because she is reportedly too controlling and too Republican.
Bristol recently appeared on a season of "Dancing With The Stars, where it has been inferred she began to open up to the world and embrace more liberal ideas. She even announced she may be considering an endorsement of gay marriage.
According to a National Enquirer report, Bristol has instructed her mom to back off until she can learn to accept her new-found views on life. Sarah apparently fears her daughter's views could hurt any future political ambitions she may hold.
Bristol is using her son, Sarah's grandson, as leverage. By not giving her access to Tripp, Bristol hopes here mother will cave.
"Bristol is completely rebelling against her mother – now that she's experiencing life outside of Alaska and away from Sarah," an unnamed source told the National Enquirer. "She has opened her eyes and realized how sheltered and programmed she was."
"When Bristol told Sarah that she is thinking of supporting gay marriage and doesn't believe religion should have anything to do with equal rights for all, Sarah began fuming," the source added. "[She] told her she better never go public with that thought, fearing it would hurt her political career."
Bristol responded by becoming increasingly vocal about her views. Taking to Twitter, she often shared her move liberal thoughts on a number of topics – notably gay rights.
Sarah often visited Bristol and Tripp in Arizona, making the long trip from Alaska. If Bristol has her way these trips will stop unless mommy lets her live her own life.
"Bristol told her mother that she's a grown woman who makes her own living and is free to believe what she wants. If Sarah doesn't accept her, she isn't welcome in her home," the unnamed source said. "Bristol flat out told her that she needs to back off. She knows the only way that Sarah will stop being too controlling is to ban her from her home – because it would kill her not to get to see Tripp."