​16yo stowaway survives cold, lack of oxygen during cross-Pacific flight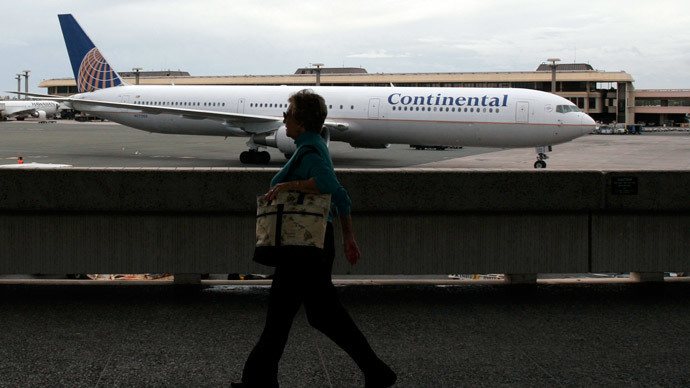 A 16-year-old boy flew across the Pacific Ocean from San Jose, California, to Maui, Hawaii, the FBI reported. The trip left him unharmed despite frigid temperatures and a lack of oxygen at high altitudes.
The boy was questioned by the bureau after he was discovered on the tarmac at Maui Airport with no identification, FBI spokesman Tom Simon in Honolulu told the Associated Press on Sunday.
"He was unconscious for the lion's share of the flight," Simon said. "It's amazing he survived that."
He added that security footage from San Jose Airport verified that the boy had hopped a fence and got to Hawaiian Airlines Flight 45 on Sunday morning. The journey lasted about 5 1/2 hours.
"Our primary concern now is for the well-being of the boy, who is exceptionally lucky to have survived," Hawaiian Airlines said in a statement.
Simon says the boy will not be charged and was referred to child protective services. The stowaway had run away from his family in Santa Clara, he added.
Flying inside a plane's landing gear bay, as stowaways usually do, is extremely dangerous and can be fatal. A person traveling in this way would be exposed to extreme cold and shortage of oxygen once the plane reaches high altitude, which is the case for long-distance flights such as trips to Hawaii.
Only one stowaway in four survives the trip, according to US Federal Aviation Administration data. Still there is no shortage of people desperate enough or ignorant enough to endanger their lives for a chance at a free ride.
You can share this story on social media: