'Angry birds' strike Joe Biden's Air Force Two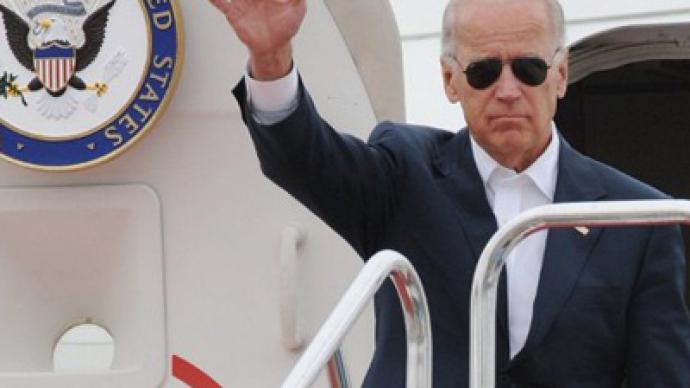 US Vice-President Joe Biden experienced a near miss on Thursday after his Air Force Two airliner was struck by birds while landing in California.
No one onboard the modified Boeing 757 was injured and no emergency was declared as the plane landed Thursday night at Santa Barbara Airport. The bird strike did, however, force Biden to switch aircraft. "The vice president left Santa Barbara this afternoon as scheduled, aboard an alternate US Air Force aircraft," his spokeswoman said.Some two or three birds had hit the right side of Air Force Two, announced Major Michelle Lai of the US Air Force 89th Airlift Wing Public Affairs Office. Such collisions are a significant threat to flight safety as birds may damage aircraft. Birds have been known to fly into the engines, causing their failure. Another similar incident occurred Thursday in the US as a Delta Air Lines flight bound for Los Angeles was forced to make an emergency return to New York's JFK International Airport after a bird collision.According to the Federal Aviation Administration, the issue of bird-strike safety costs US aviation $400 million annually.
You can share this story on social media: