Assistant Attorney General resigns over dominatrix scandal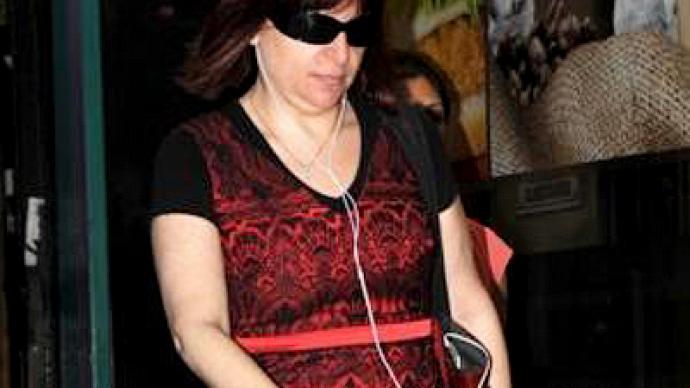 Alisha Smith was bringing in nearly 80 grand a year as an assistant attorney general in New York, but citing her co-workers' inability to cope with her private life, she offered her resignation yesterday. Smith says she'd rather just be a dominatrix.
"The issue of whether she does have a dominant personality, she feels it makes her successful as a lawyer,'' attorney Gloria Allred told reporters on Monday as Smith formally resigned from her post. Her moonlighting gig as a professional fetish worker caught the eye of the Attorney General's office last month, who in turn suspended Smith while they conducted a probe. Had Smith been raking in dough for her dominatrix gig, she would have been violating strict office policy; she insists, however, that her sexy stunts practiced outside of the office were all performed pro bono."She dominates people, restrains them and whips them," an anonymous source told the New York Post. In response her attorney alleges that "She's dominant in her private life," but that it has nothing to do with her work for the Empire State.Smith, 36, was praised back in 2009 by then-Attorney General Andrew Cuomo for her involvement in securing a $5 billion settlement against Bank of America. No whips were involved.Even before the Post published claims about Smith's private life, Allred said yesterday that her client had been treated unfairly by her co-workers in regards to her private life, where she shed her legal books in exchange for latex tights. "The Attorney General began an extremely intrusive investigation of Ms Smith," said Allred.When an investigation did open up, Allred said that the probe was unnecessarily concerning of Smith's personal life. "They called her in and asked her numerous questions about her private sexual activities, inquiring about whether or not she only brought boyfriends into her bedroom and what she did with them," she said."All of [the AG's] actions towards me have been extremely disturbing because I have never accepted any money or payment from any outside source for anything while I have been employed by the New York Attorney General's Office,'' Smith herself added. The attorney general's office prohibits employees from taking in $1,000 from any outside sources, and though the investigation has turned up fruitless thus far, anonymous sources have told The Post that Smith, moonlighting as dominatrix Alisha Spark, attended fetish events for pay.Allred and Smith could be pursuing legal action against the state for the discrimination against the former assistant attorney general. Smith was suspended without pay from her $79,00-a-year position last month and could seek back pay.Or spankings.
You can share this story on social media: