Pranksters scam AP with GE hoax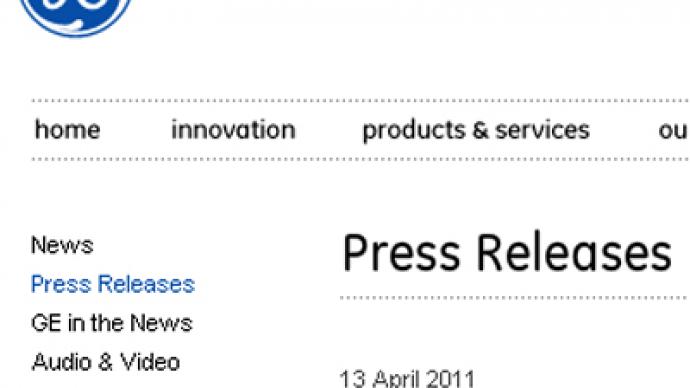 A story circulated by the Associated Press on Wednesday reported that, after immense criticism for its legal loopholes that have got them out of paying taxes, General Electric would be donating its entire $3.2 billion tax return to the US Treasury.
The report, however, was the result of a hoax.The activist/theater troupe The Yes Men and a grassroots movement called US Uncut are taking credit for posting an unofficial press release to a website—one with zero ties to GE—that says that the largest corporation in the world would be making a hefty handout back to the US. GENewsCenters.com, now defunct, is the domain where the mock media advisory was posted. The release was also emailed to the AP, complete with the GE logo.In the statement, an impersonator of GE CEO Jeffrey Immelt writes that: "All seven of our foreign tax havens are entirely legal … But Americans have made it clear that they deplore laws that enable tax avoidance.""While we owe it to our shareholders to use every legal loophole to maximize returns – we also owe something to the American people," the statement continues. "We didn't write the laws that let us legally avoid paying taxes. Congress did. But we benefit from those laws, and now we'd like to share those benefits."GE has come under immense criticism as of late for getting away avoiding paying taxes on the more than $14.2 billion in profits it reaped last year thanks to legal tax shelters and benefits.Andrew Boys, a member of The Yes Men, told Reuters on Wednesday that his group was indeed responsible for the hoax, claiming that GE's actions are unpatriotic, undemocratic and unfair. "It might be legal but it's immoral," said Boys.AP originally published a 90-word story based on the falsified press releasebut withdrew it within an hour after being notified that it was a hoax. "The AP did not follow its own standards in this case for verifying the authenticity of a news release," said AP Business Editor Hal Ritter.
You can share this story on social media: