Roseanne to interview herself as media 'untrustworthy' to tell the truth about racist tweet saga
Published time: 10 Jul, 2018 13:53
Edited time: 11 Jul, 2018 08:14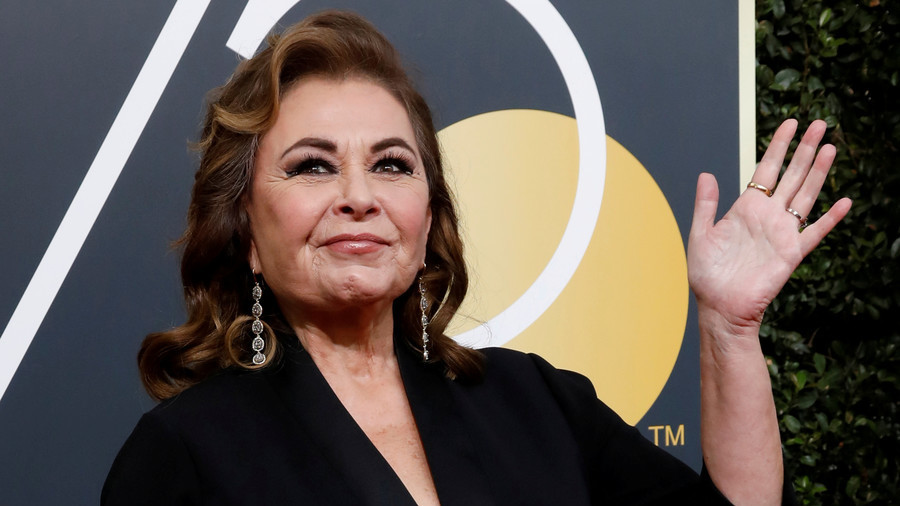 Rather than risk a "stressful and untrustworthy" interview with the press, Roseanne Barr – whose show was cancelled over a racist tweet – will give "the entire explanation of what happened and why"...in an interview with herself.
Barr told her fans to "sign up and get ready" for her interview, which will be filmed and posted on her YouTube channel in the next week.
After a lot of thought, I decided that I won't be doing any TV interviews, too stressful & untrustworthy 4 me & my fans. I'm going to film it myself & post it on my youtube channel in the next week-the entire explanation of what happened & why! I love you all-sign up & get ready.

— Roseanne Barr (@therealroseanne) July 10, 2018
The ex-'Roseanne' star was recently fired from the 2018 reboot of her '80s and '90s show following a racist tweet about ex-President Barack Obama's former adviser, Valerie Jarrett. With ABC Entertainment quickly distancing themselves from the sitcom star, she blamed the tweet on a bad decision made at 2am while under the influence of sleeping pills.
From Channing Dungey, President of ABC Entertainment: "Roseanne's Twitter statement is abhorrent, repugnant and inconsistent with our values, and we have decided to cancel her show."
There was only one thing to do here, and that was the right thing.

— Robert Iger (@RobertIger) May 29, 2018
To prepare the world for what type of 'self interview' Barr has in mind, she posted an old episode of her web show 'She's So High'. In the 2015 clip, the ex-Roseanne star promises that she is "all that stands between you and a load of b******t."
READ MORE: No hackers, just changing position: MSNBC pundit Joy Reid apologizes for blog posts
After the debacle, Barr said she "horribly regretted" sending out the tweet. She later said that she had been offered "many things" since losing the gig on Roseanne. "I almost already accepted one really good offer to go back on TV and I might do it," she said, before adding: "But we'll see."
Roseanne's first episode was a smash hit, watched live by more than 18 million viewers. It was top of the pops as AMC's highest-rated and most watched series of 2018, which saw the show immediately renewed. After Barr's tweet brought the show to its knees, the network began work on spin-off 'The Conners', which will include all of the main cast without Barr.
Think your friends would be interested? Share this story!