Ballet in time of Cold War: Russian dance troupe hailed as 'messenger of peace & love' in US (VIDEO)
Published time: 7 Apr, 2018 01:26
Edited time: 18 Apr, 2018 15:50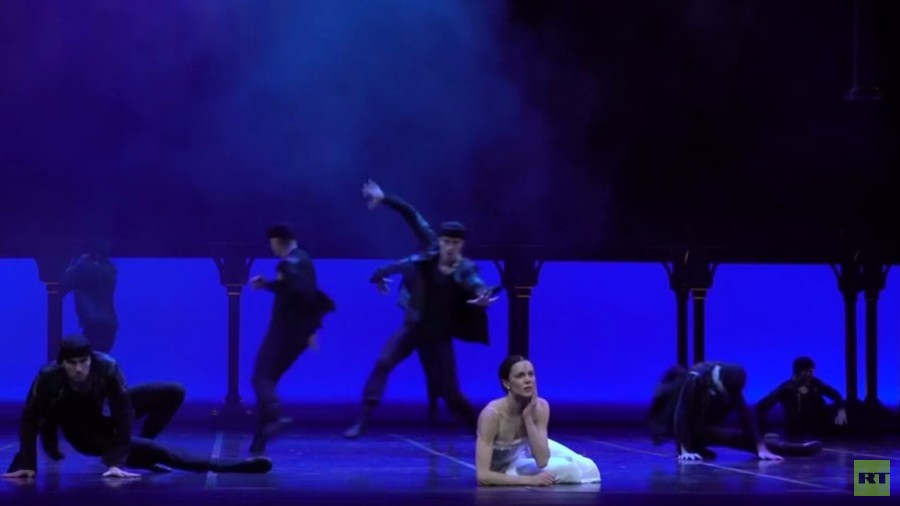 Whenever the Cold War is raging between Russia and the west, it's ballet that helps build bridges and ease drama, says a leading choreographer, who's taking his St. Petersburg company on a tour of the US.
"This has already become a world tradition, when the Cold War begins between the west and the east or between Russia and the west, Russian ballet is always there as a messenger of peace, friendship and love," Boris Eifman told RT. "It so happened that, today, we are the ambassadors of our art and culture."
Eifman formed his Eifman Ballet of St. Petersburg in 1977. Since then, he has earned a reputation as one of the movers and shakers in contemporary Russian ballet. Those who work with Eifman seem to share his artistic views, wisdom and philosophy.
"As we all see, [strained] relations between the countries do not affect art. We are, nonetheless, invited and welcome in Europe, we are welcome in America… We bring a piece of Russia, a part of ourselves here," Maria Abashova, a principal dancer at the Eifman Ballet, said.
Her partner, Oleg Gabyshev, says ballet and politics should never, ever mix.
"Art must be kept separate from politics, and thus it can somehow cool down those passions that reign in the political world," he told RT, ahead of the troupe's Friday performance.
The Eifman Ballet of St. Petersburg is in New York to celebrate the 20th Anniversary of its first US tour. The company will make its Lincoln Center debut with several performances at the David Koch Theater, where the Russian ballet guru will present his psychological thriller, Anna Karenina.
Eifman's tour de force is based on Leo Tolstoy's masterpiece novel and is set to music by Pyotr Tchaikovsky.
"I hope that audiences in the US will once again plunge into the world of our emotions, humanism, goodness and love. I hope our performances will serve as our country's goodwill ambassador," Eifman said.
Think your friends would be interested? Share this story!