Discrimination complaint after Malaysian flag mistaken for ISIS banner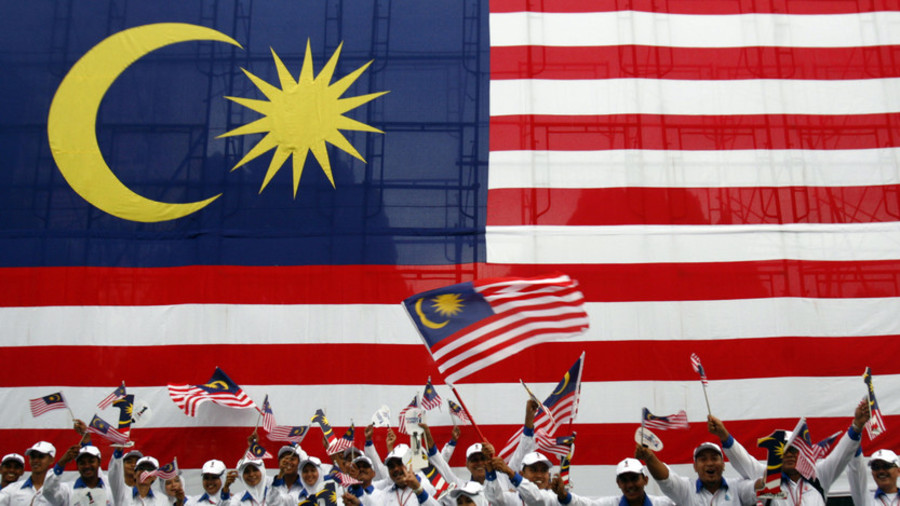 A Malaysian flag at a lakeside party in Wichita has triggered an FBI investigation after it was mistaken for an Islamic State flag. The ACLU is now suing an employee group for racial profiling and discrimination over the incident.
The ACLU of Kansas filed a complaint against Spirit Boeing Employees' Association (SBEA) for racial profiling and religious discrimination against Muni Zanial, a Spirit engineer. Zanial rented an area of the association's recreational lake in Wichita to celebrate the end of the Muslim holiday of Eid-al-Adhara on September 2, 2017.
A guest brought a Malaysian flag because the party took place soon after Malaysian Independence Day. Zanial is a Malaysian national, living in Kansas since 2011. According to the complaint, a ranger at the lake is believed to have complained that there was an Islamic State (IS, formerly ISIS) flag at the party, and that attendees were dressed in "Muslim garb."
After the party, SBEA filed a complaint with Spirit, and the company, in turn, reported the incident to the FBI. It claimed the group had displayed "an American flag desecrated with IS symbols." However, the flag in question was the Malaysian flag. The flag has similar red and white stripes to the US flag, and includes a crescent and star. Islamic State flags tend not to have any crescents.
In October, Zanial received a notification from Facebook that it had received a request for information about his account. While the FBI closed its investigation a month after the complaint was made, SBEA hired its own private investigator. It also terminated Zanial's rental benefits, while continuing to accept his monthly membership fee. Zanial only became aware of the changes when he tried to book facilities in January.
READ MORE: ACLU files lawsuit against Kansas City Public Schools after bullied 7-yo handcuffed
The ACLU is calling on the courts to force SBEA to reverse its actions taken against Zanial, and to compensate him. "The racial profiling and religious discrimination experienced by Mr. Zanial in this situation is abhorrent," Micah Kubic, executive director of the ACLU of Kansas said. "To label someone a terrorist due to their appearance and their celebration of their heritage is shameful, but to continue to use that mislabel as grounds for blatant discrimination—even after it had been discredited by the FBI—is downright reprehensible."
RT.com has reached out to the SBEA and Spirit for comment.
Like this story? Share it with a friend!