Cynthia Nixon of Sex and the City running for New York governor
Published time: 19 Mar, 2018 22:59
Edited time: 20 Mar, 2018 07:10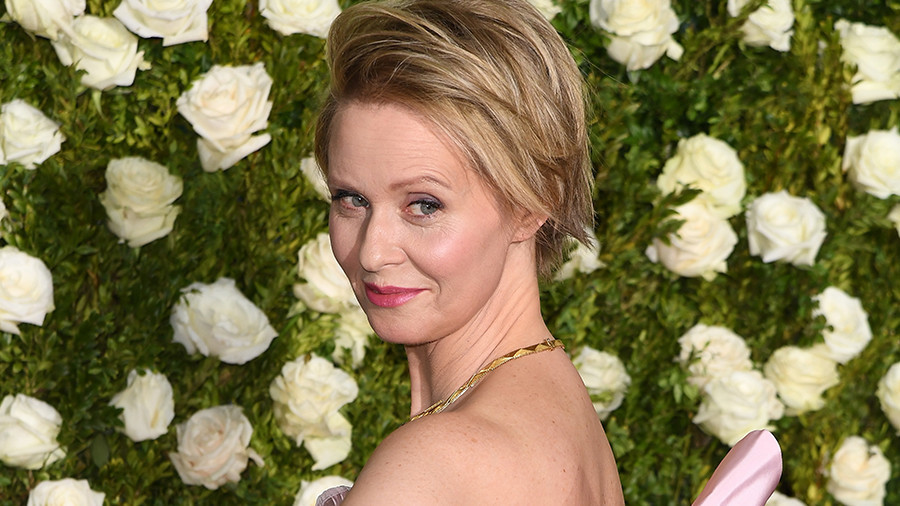 One more person believes it takes a celebrity to tackle America's problems. Cynthia Nixon has jumped into the race for governor of New York. She's no stranger to progressive activism and previously supported the Israel boycott.
Nixon will run as a Democrat against New York's incumbent Democratic Governor Andrew Cuomo. The Tony, Grammy and Emmy award-winning actress has a long history of political activism in New York and her current goals include fighting poverty, mass incarceration and subway problems.
But one aspect of her past activism that might cause her some trouble is her past support of an Israel boycott. In 2010, Nixon signed a letter supporting a boycott of actors in Israel who said they would refuse to perform at a new theatre in the occupied West Bank.
Nixon has already faced criticism for that decision, with Harvard professor Alan Dershowitz accusing her of collaborating "with Israel haters" and calling on New York voters not to support her "bigotry."
Nixon is the latest celebrity to dip her toes into America's political waters. Her bid comes on the heels of speculation that TV host Oprah Winfrey was planning to challenge former reality TV star Donald Trump for the presidency in 2020 — a rumor Winfrey later denied.
Nixon is reportedly gathering a campaign team around her, including former staffers of New York City Mayor Bill de Blasio's first campaign in 2013, which Nixon was involved with.
In an op-ed for CNN in January, Nixon wrote: "If we've learned anything during this first year of the Trump presidency, it's that the cavalry isn't coming to save us. We ourselves are the cavalry. In 2018, each one of us has to do whatever we can to take the government back. If we want change, we have to go out ourselves and seize it."
Nixon has long been critical of Cuomo, who she called a "centrist and Albany insider" in a statement on Monday.
"Cuomo's time in office has been defined by a string of indictments for corruption, his failure to fix the New York City subway, and his support for a backroom deal which handed Republicans control of the state Senate, resulting in the failure of numerous pieces of progressive legislation," she wrote.
While it is still early, it looks like Nixon may be facing an uphill battle.
Incumbent Cuomo is "overwhelmingly favored"over Nixon by Democrats, according to a Siena College poll. Cuomo's favorability rating stands at 52 percent, while 66 percent of those surveyed said they would vote for him over 19 percent who chose Nixon.
"Cynthia Nixon is far from a household name in New York," said Siena pollster Steven Greenberg. "While Nixon does a little better among younger and upstate Democrats, she doesn't have the support of more than one-quarter of either group."
Nixon will face off against Cuomo in the state's Democratic primary in September.
Think your friends would be interested? Share this story!