Blue-chip companies weasel out of charity lobbying disclosures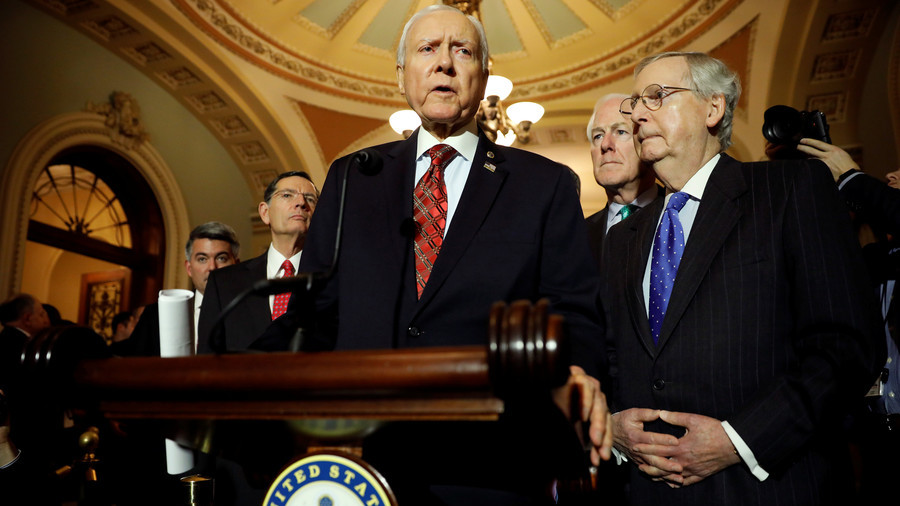 More than 20 major companies have failed to disclose money they paid to nonprofit groups linked to government officials, according to a new report. The disclosures are required by law, but loopholes can be used to avoid them.
The findings, which come from a new analysis conducted by the Center for Public Integrity, a nonprofit investigative news organisation, show how blue-chip companies are sponsoring charity fundraising events and contributing to charity funds without disclosing them.
In 2017, the nonprofit Wyoming Congressional Awards Council hosted its annual golf fundraiser, with its website listing 23 major corporations as sponsors, including UPS, Chevron, ExxonMobil, Shell and Novartis.
The Council has links to three members of Congress: Senators John Barrasso (R-Wyoming), Mike Enzi (R-Wyoming) and Rep. Liz Cheney (R-Wyoming), the daughter of former Vice President Dick Cheney. They are all listed as honorary chairpersons.
Out of the sponsors listed on the website, 16 lobby the federal government and are therefore required to file disclosure reports, which include 'honorary contributions.' By law, corporations and organizations that lobby the federal government must disclose certain charitable contributions to nonprofits.
However, only two of the 16 organizations actually included information about the Wyoming event on their disclosures.
The report exposes the loopholes contained in federal disclosure laws, and how the lobbying contribution requirements are not being enforced. It reveals that charitable organisations are providing a conduit for the lobbying money of big companies.
Meanwhile, Merck & Company, the Pharmaceutical Research and Manufacturers of America and Visa, all made major donations to the charitable Orrin G. Hatch Foundation, which has strong ties to the foundation's namesake, the sitting Senator Orrin G. Hatch (R-Utah).
These companies attended a soiree at a luxury mountain resort in Utah hosted by Hatch himself, in which top donors at the dinner reportedly gave $100,000 or more, according to the Center for Public Integrity.
These same companies spent the best part of 2017 trying to influence tax legislation, which Hatch, as chairman of the US Senate Finance Committee, played a crucial role in shaping.
Major pharmaceutical firm Merck's 2017 disclosures did not initially include a $20,000 contribution to the Orrin G. Hatch Foundation, although it subsequently amended this.
"We are amending our lobby disclosures to reflect those charitable donations as well, and our compliance department is working to add procedures to ensure that all donations in the future are noted on all applicable disclosures," John Cummins, a spokesman for Merck & Company, told the Center for Public Integrity.
Moreover, the analysis indicated that the number of lobbyists disclosing their 'honorary contributions' has dramatically decreased over the past year. Only 308 filings disclosed honorary contributions in 2017, the lowest number since the legal requirement came into force in 2008.
In 2007, Congress passed the Honest Leadership and Open Government Act, which demanded new disclosure and ethics requirements from lobbyists and lawmakers. It was passed in response to corruption scandals associated with Jack Abramoff. The former Republican political lobbyist was convicted of fraud, conspiracy and tax evasion in 2006, after funneling Indian casino proceeds into multiple schemes to influence US lawmakers. The scandal is considered the most significant congressional corruption in generations, with 22 others also convicted of corruption or bribery or receiving bribes.
Think your friends would be interested? Share this story!