'Unacceptable': Online reactions to Virginia church's removal of Washington & Lee plaques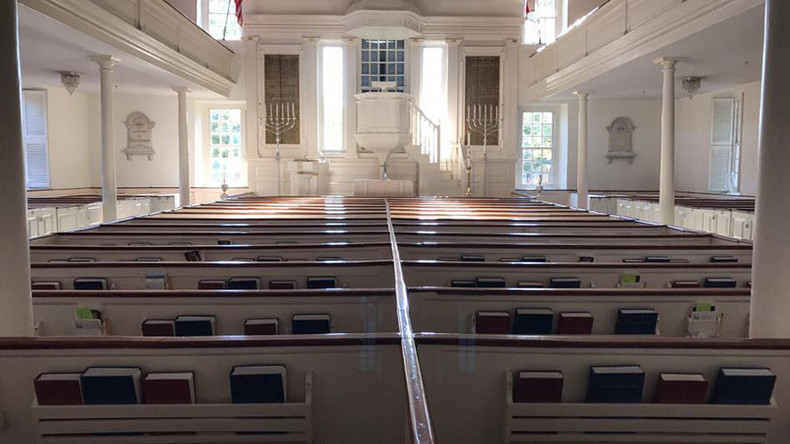 A Virginia church's decision to remove plaques honoring George Washington and Robert E. Lee has sparked outrage online. Some have accused the "out of control" church of "cowardly political correctness."
Christ Church in Alexandria, Virginia, decided to remove the plaques because they "create a distraction in our worship space and may create an obstacle to our identity as a welcoming church," a letter to the congregation reads. The plaques have hung on either side of the altar since 1870.
It's the latest move regarding the increasingly controversial issue of plaques and monuments dedicated to historical figures who had connections to slavery. General Lee fought for the Confederacy in the Civil War, while George Washington, the first US president, personally owned slaves.
Still, the move is being seen as particularly notable because Washington and Lee were regular worshipers at Christ Church. Lee's wife gave the church $10,000 to help begin its endowment.
News of the church's decision quickly spread, and it didn't take long for the Twittersphere to erupt in outrage. One person accused the church of "cowardly political correctness from moral eunuchs."
Others also jumped on the bandwagon. One user accused the church in "Libtardland" Alexandria of being "out of control."
Hollywood actor James Woods also voiced his opinion. "This is the beginning of the end," he wrote.
Joe Walsh, a nationally syndicated radio host and former congressman, also spoke out against the move. "And so it begins...smdh," he wrote.
Another person called it a "shamefully regrettable decision." He went on to call it "unacceptable."
Author Dan Gainor tweeted that it was ironic that the church claims to be historic, but is now "purging what makes it so." He also called the church's leaders "demented scum."
Christ Church, for its part, says the plaques will be relocated to another area of campus. It added that it will draft a recommendation by April 15.
"It is important to understand that the plaques will not be moved to a storage area. Rather, they will remain in the church until they can be relocated to a place of respectful prominence where they will be fully visible to parishioners and tourists alike," the letter reads.
The plaques will be relocated no later than summer 2018, according to the church. It has called the move "a beginning, not an end."