Judge shot at Ohio courthouse returned fire at attackers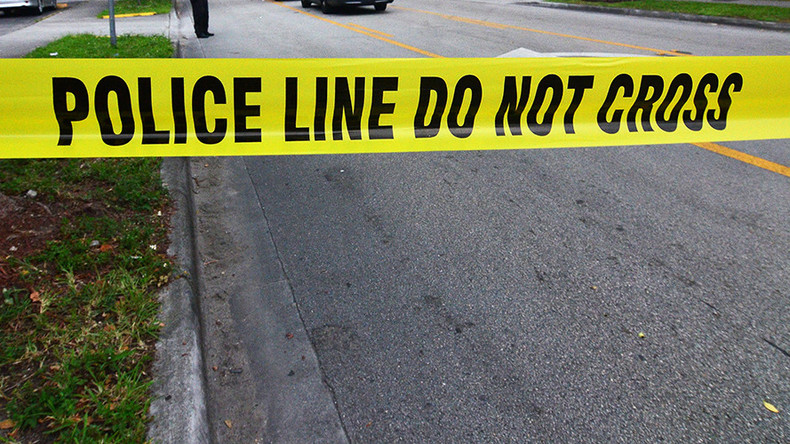 A judge was ambushed and shot outside Jefferson County Courthouse in Steubenville, Ohio. One of the attackers was killed when the judge and court police returned fire, according to city officials.
The shooting occurred a little after 8 am on Monday, according to Jefferson County Sheriff Fred Abdalla. The attacker and the judge fired about five shots each.
Judge Joseph Bruzzese Jr. was shot as he was walking towards the courthouse from the parking lot. The 65-year-old Judge hears general and domestic relations cases as one of two judges serving in Jefferson County Commons Pleas Court.
Surveillance video shows the judge fired about five shots at the gunman, before the assailant was shot to death by a probation officer, according Sheriff Abdalla.
Bruzzese is said to be in stable condition. He was taken for treatment by medical helicopter.
The second suspect was been taken into custody after the shooting.
"There's people who were workers in the courthouse who witnessed this," Jefferson County Commissioner Thomas Graham said, according to WTOV.
"A lot of people traumatized in light as to what occurred. Think that everybody needs a little time to settle down a little bit, get their thoughts together regarding this very tragic situation. Our prayers go out to Judge Bruzzese and his family."
The 65-year-old judge underwent surgery at a Pittsburgh hospital. He is expected to survive, according to Governor John Kasich.
The courthouse was shut down for the day, according to WTOV.
Sheriff Abdalla told reporters that investigators are familiar with the suspect, and were checking to see if he had any connection with the judge.
The attack had to be intentional, Judge Joseph Corabi told AP, noting that the location of the reserved parking spots outside the courthouse was known to the general public.
Police say the man who shot Judge Bruzzese was Nathaniel Richmond, the father of one of the Steubenville football players who was convicted of rape in 2012.
That case, however, was not presided over Judge Bruzzese but by Judge Thomas Lipps.
Prosecutor Jane Hanlin told WTRF there was no connection between the two incident and Richmond had reportedly been in Jefferson County court many times, and has a criminal history.
The case involved a high-school girl who was incapacitated at a party and was publicly and repeatedly sexually assaulted by her peers, several of whom documented the acts on social media.
Two students and high school football players, Ma'lik Richmond and Trent Mays, both 16 at the time of the crime, were convicted in juvenile court for the rape of a minor. Richmond was sentenced to one year. Mays to two years. Three other adults were indicted for obstructing the investigation.
Richmond was released from detention in January 2014, and Mays in January 2015.