Suspect falls from crane after police chase & standoff (VIDEO)
Published time: 17 Aug, 2017 13:06
Edited time: 18 Aug, 2017 08:28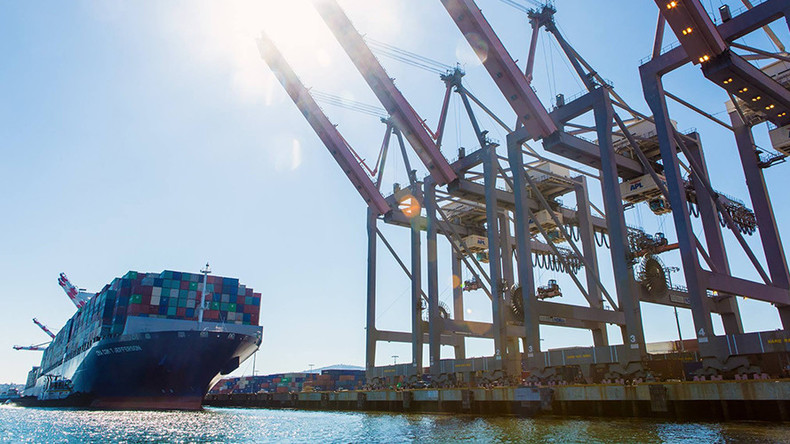 A suspected car thief plummeted 160ft to his death from a crane at the Port of LA after a high speed chase and hours-long standoff with police.
READ MORE: 'Rape by cop': Dashcam footage shows student's 11-minute vaginal search (VIDEO)
The man, who has not been named, came to police attention Wednesday afternoon when authorities received a call about a vehicle being stolen from San Bernardino, reported KTLA.
Police pursued the suspect, who was driving in a white SUV, believed stolen. The chase ended at the Port of LA, where the man fled his vehicle and scaled a 17-story crane.
Operations at the container terminal were shut down during the incident, which was broadcast live by some TV networks.
After scaling the crane, the man displayed erratic behavior on the 3ft-wide beam, including dancing and acrobatic movements, and removed all of his clothes.
SWAT crisis negotiators attempted to talk the man down, but he tumbled to his death at around 9.20pm, the LA Times reports.
The LA Fire Department confirmed the man fell onto a docked freighter and was pronounced dead at the scene
It's not yet clear if the man jumped or if it was an accidental fall.
The man's identity has not been released, but he was described as in his 20s, with a criminal record.