'Long time coming': After 38yrs in prison, wrongfully convicted man walks free
Published time: 9 Aug, 2017 03:50
Edited time: 9 Aug, 2017 09:10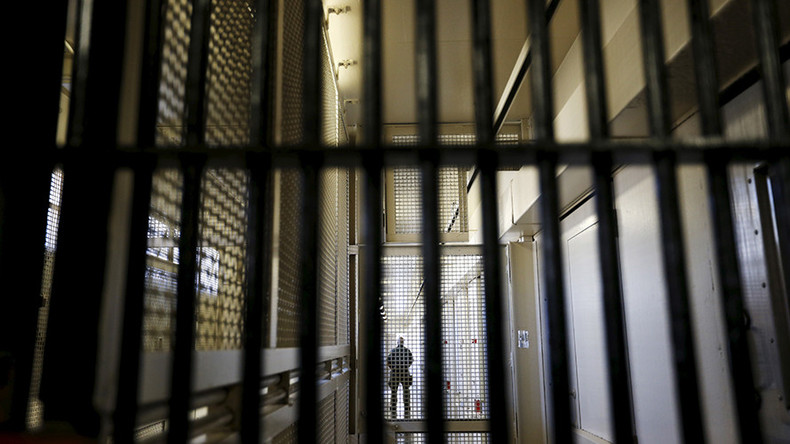 A man who was convicted of murder nearly 40 years ago at the age of 16, has been freed from prison after evidence against him, including witness hypnosis, failed to hold up in court.
On Tuesday, 53-year-old Frederick Clay had his 38-year-old murder conviction vacated and walked out of a Suffolk County courtroom in Massachusetts as a free man. As Clay entered the lobby of the courthouse, he smiled and clapped while he met with reporters.
"Well, it's been a long time coming," Clay said, according to WBUR. "It's been 38 years for something I didn't do. I'm kind of overwhelmed and sort of nervous."
Clay mentioned that his lawyers and even his fellow inmates gave him words of encouragement throughout his appeals process.
"Never give up," he said, relaying words that kept him hopeful. "You might lose some issues along the way but you still got to maintain who you are and don't play politics with the truth. Stick with the truth."
Clay was arrested for the murder of a taxi driver, Jeffrey Boyajian, in 1979. Boyajian was shot to death inside his taxi while on the job. Clay was placed at the scene by two eyewitnesses and was eventually convicted in 1981 on a first-degree murder charge.
Suffolk County District Attorney Daniel Conley and his office started the re-investigation into Clay's case through the county's Conviction Integrity Program. Conley states that he doesn't know if Clay is innocent, but he is sure he didn't get a fair trial.
Clay is happy to be a free man, but he doesn't necessarily agree with Conley's comments about the uncertainty of his innocence.
"No amount of apologies is going to bring back 38 years of my life," Clay said, NECIR reported. "But I would say if they would recognize I am innocent as opposed to recognizing that I just didn't get a fair trial, that's what I was hoping for, actual innocence. The basis of me being free is I am actually innocent."
The director of the Committee for Public Counsel Services Innocence Program, Lisa Kavanaugh, along with Clay's attorney, said the witnesses in Clay's case confirmed the identity of her client only after being hypnotized.
Hypnotism is an identification method that new research has, for the most part, debunked.
"We discussed it, we studied it carefully, and at the end of the day, I simply was not convinced that justice was done," Conley said, according to WBUR.
During the appeal process, Kavanaugh mentioned that most of the testimony would not hold up today in a court of law. After taking these details into account, a state motion in Clay's case said that "after scrupulous examination of the evidence" and "unusual circumstances of the defendant's trial," the prosecution decided to grant Clay a new trial, NECIR reported. Then, prosecutors ultimately decided not to file a new motion against Clay.
"There were... profound problems with both the circumstances with which the witnesses were able to make their initial observations and also with the way that the police handled the identification procedures," Kavanaugh said.
READ MORE: Detroit man freed after 41yrs in prison for crimes he didn't commit
Clay was understandably eager to get his new life started.
"I've been locked up since I was 16, now I am 53 so there's a lot of life I gotta make up on."
Jerry Boyajian, the brother of the victim of the 1979 murder, said he agreed with the court's decision to free Clay.
"Because of his testimony at the hearing, I began to doubt what he (Clay) did," Boyajian said, according to NECIR. "He needed to live the rest of his life as a free man."
Clay's case remains the only one to be vacated after going through the process of Suffolk County's Conviction Integrity program. The program was created in 2012 and was established in order to "identify and correct past wrongful convictions," and also to prevent more from happening.
Clay will now head to a transitional program in Massachusetts as he starts his new life.