Lies have to matter: US Supreme Court tightens standard for revoking citizenship
Published time: 22 Jun, 2017 21:43
Edited time: 23 Jun, 2017 08:29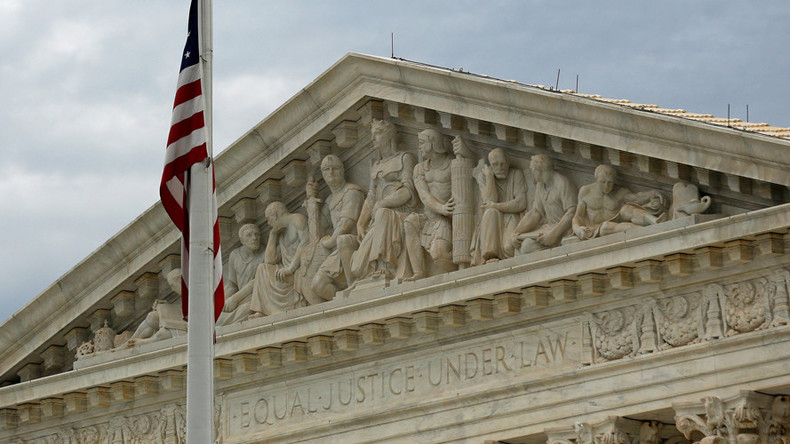 Not every lie told during the naturalization process counts, the Supreme Court ruled unanimously, overturning a decision to strip away US citizenship from a Bosnian Serb refugee who lied about her husband's wartime record.
Divna Maslenjak and her husband Ratko came to the US in 2000 from Serbia, where they claimed refugee status from Bosnia-Herzegovina. Divna had told US immigration officials that they could not go back because the Muslims would be hostile, while their fellow Serbs would resent Ratko for not serving in the military during the 1992-95 civil war.
The Maslenjaks became US citizens in 2007. Two years later, however, the US authorities began proceedings to revoke their citizenship after it emerged that Ratko had in fact fought in the war ‒ in a unit implicated in a 1995 atrocity some courts have called a genocide, no less.
On Thursday, all nine Justices of the US Supreme Court ruled that the jury in the proceedings had been given the wrong instructions, and that a lie told during the naturalization process had to be material to the process itself.
The statute that prohibits "knowingly procuring naturalization contrary to law," 18 USC §1425(a),
"is not a tool for denaturalizing people who, the available evidence indicates, were actually qualified for the citizenship they obtained," wrote Justice Elena Kagan on behalf of the court.
Merely making a false statement on the immigration or naturalization forms is not grounds enough, the Justices agreed, saying that such an application of the statute goes against "the way language naturally works" and gives prosecutors "nearly limitless leverage."
The government argued that naturalization laws prohibit giving citizenship to persons who lack "good moral character," which Maslenjak demonstrated by giving false testimony for the purpose of obtaining refugee status and eligibility for citizenship.
Maslenjak conceded that she had lied about her husband's wartime record, but argued that she should be able to keep her citizenship because that particular lie was not material in determining her qualifications. A jury should have been able to make that decision, but was never instructed to do so, the Supreme Court said.
"Under the government's view, a prosecutor could scour her paperwork and bring a charge on that meager basis, even many years after she became a citizen. That would give prosecutors nearly limitless leverage — and afford newly naturalized Americans precious little security," Kagan wrote.
The case, Maslenjak v. United States, has been returned to the Sixth Circuit Court of Appeals for review.
In a concurring opinion ‒ his first since he joined the court ‒ Justice Neil Gorsuch was critical of the way his colleagues offered "guidance" on how the causation requirement should work in practice, preferring to leave that matter to the lower courts.
The Supreme Court "often speaks most wisely when it speaks last," Gorsuch wrote.