'America is a white nation': University flyer demands students report 'illegal aliens'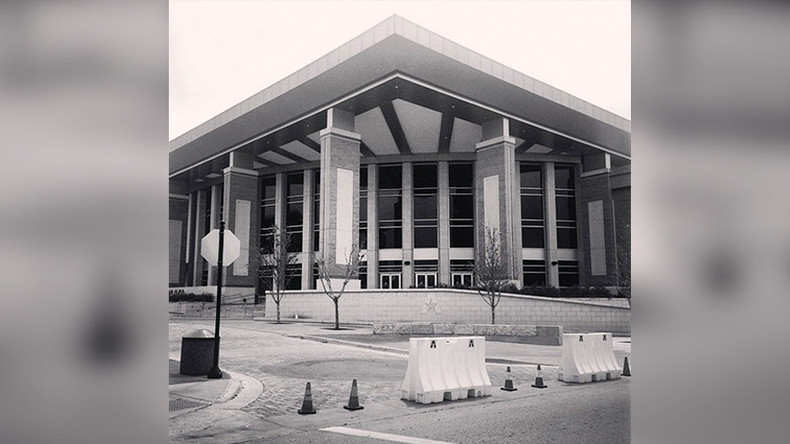 A notice calling on "white Americans" attending University of Texas at Arlington to report illegal aliens to the authorities is causing controversy in the state, where students are debating the idea of making colleges a sanctuary for people facing deportation.
The flyer was found at the Arlington campus and urged "white" citizens to report people they believe to be living illegally in the US. It was not an official university document.
It what appears to be a message with a white supremacist angle, the handout also declared the US to be a "white nation."
"A notice to all white Americans," it reads. "It is your civic duty to report any and all illegal aliens to US Immigrations and Customs Enforcement. They are criminals. America is a white nation."
A toll free contact for the US Immigration and Customs Enforcement also features in large, black numbering on the flyer.
One student told CBS Dallas/Fort Worth she thought the flyer might have been an attempt to cause unrest on campus.
READ MORE: Riot breaks out at UC Berkeley amid protest of Breitbart editor's speech (VIDEO)
"I feel like it's ignorant people trying to incite some sort of rally or some sort of riot to get people off campus or get people to go to their way," Kasandra Moreno said. "But with such a diverse campus, it doesn't make sense to do that here."
The University of Texas at Arlington, which has a global enrollment of more than 55,000 students, has witnessed debate over whether it should be made a so called 'sanctuary campus'.
The terminology is similar to the idea of a 'sanctuary city', where authorities limit their cooperation with federal agencies.
On April 18, students at the university voted in favor of holding a referendum on the matter, according the UT Arlington's newspaper.
READ MORE: 'Don't go there': Texas teachers told to drop 'sensitive topics' for fear of getting shot
Earlier this year, nearly 8,000 people signed a petition to declare the University of Texas at Austin a "sanctuary for undocumented students".
In response to a RT.com request, the university pointed out that it removes flyers and posters that have not been officially date-stamped by the Office of Student Activities.
A spokesperson did not elaborate on the controversial flyer and said: "We are proud that UTA is a place of learning and as an institution of higher education, we expect high stands of civil discourse."