Welcome home: Strip poker mayor charged with felonies upon returning from vacation
Published time: 6 Mar, 2017 17:36
Edited time: 7 Mar, 2017 09:29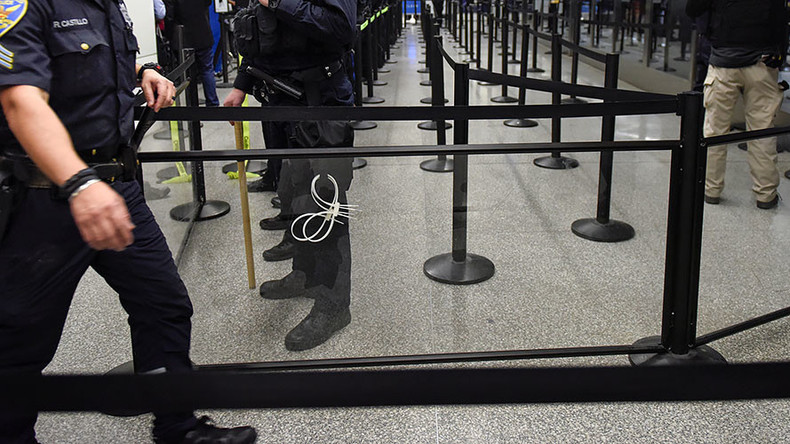 Stockton, California's former mayor, Anthony Silva, was arrested at a San Francisco airport and charged with felony counts of money laundering and embezzlement by a public official. He had previously faced charges for taping teens playing strip poker.
Silva was arrested on Sunday at San Francisco International Airport, according to his attorney. Silva also faces a felony count of grand theft and embezzlement worth more than $400, KCRA reported.
Silva will face the charges in San Joaquin County, where his bail is set at one million dollars. He is due to appear in court on Monday afternoon.
#new#livedesk Former Stockton mayor, Anthony Silva, expected in court at 1:30 this afternoon.

— Jessica Castro (@JessicaABC7) March 6, 2017
"I talked to my client Anthony Silva. He is in good spirits," attorney Allen Sawyer said. "He is tired from the unexpected return trip. But, he is ready to fight these charges."
Sawyer said the felony charges are unrelated to allegations made last year that Silva eavesdropped on a group of 16 to 20 year olds playing strip poker at a summer camp for underprivileged children that Silva ran in Amador County, California. In that case, Silva was charged with eavesdropping or recording confidential communications, contributing to the delinquency of a minor, providing alcohol to a minor and cruelty to a child by endangering health, according to court records. The charges were eventually reduced to misdemeanors, according to KCRA.
"This is a completely unrelated case, a new case, and it's financial in nature," Sawyer said of Silva's latest arrest. "It illuminates that it has anything to do with a type of personal crime or anything crime of violence or any crime against a person."
The latest arrest warrant was issued one day after Silva left for vacation on Thursday, when FBI agents and San Joaquin County District Attorney's Office investigators served search warrants at the former mayor's home and the Stockton Kids Club, which had been run by Silva when it was known as the Boys and Girls Club.
"Apparently Stockton can manage without me for a while so I decided to go explore the world," Silva wrote on his Facebook page before leaving for vacation. "I am leaving on a jet plane, don't know when I'll be back again."
Silva later indicated on his Facebook page that he was in Colombia. The posts have since been removed, Fox News reported.
In 2015, Silva failed to report that two guns has been stolen from his home on two separate occasions. He finally notified police when one of the guns was used in the fatal shooting of a 13-year-old boy.