Trump on Twitter: DNC blasted for shutting FBI out of hacked server
Published time: 5 Mar, 2017 19:23
Edited time: 6 Mar, 2017 09:44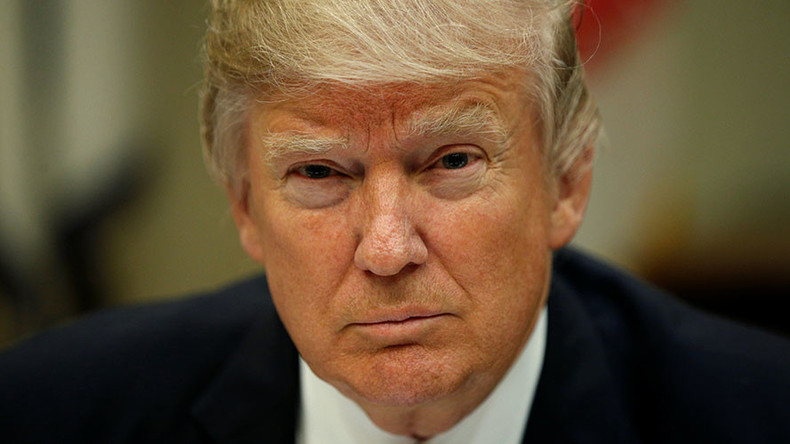 Donald Trump's latest Twitter outburst questioning whether the Democratic National Committee (DNC) refused the FBI access to its servers after it was hacked during the election campaign has been met with denials from Democrats and with mockery online.
"Is it true the DNC would not allow the FBI access to check server or other equipment after learning it was hacked? Can that be possible?!" Trump wrote early Sunday.
Reports that the DNC refused to allow the FBI access to its servers after they were hacked and their contents published on WikiLeaks in July have been circulating for months.
FBI Director James Comey confirmed that these reports were indeed true while testifying before the Senate Intelligence Committee in January, after the DNC denied being contacted by the FBI.
Trump's seemingly random tweet prompted further denials from the Democrats, who have mocked the president for his latest outbursts. Former DNC chief Donna Brazile tweeted that the DNC had in fact cooperated with the FBI.
Brazile previously falsely claimed emails leaked from Hillary Clinton campaign chair John Podesta's account, which exposed her sending CNN town hall questions to the campaign, had been doctored.
READ MORE: Brazile out at CNN after WikiLeaks reveals she gave debate questions to Clinton camp
Social media users were quick to poke fun at the president, and accused him of conspiracy theories or being a little late with the news.
Others have questioned why he is directing his questions at the people of Twitter rather than his staff and arms of the intelligence community.
The DNC claim is the latest in a spate of recent tweets by the president, who alleges Barack Obama wiretapped his phones during the election, a fact that both Obama and former Director of National Intelligence James Clapper have roundly denied.
READ MORE: 'Simply false': Obama denies Trump allegations of WH wire tapping at Trump Tower
Trump followed his DNC tweet with another question on Sunday, tagging the Fox and Friends TV show in the tweet. "Who was it that secretly said to Russian President, "Tell Vladimir that after the election I'll have more flexibility?" he wrote.
Trump was likely referring to reports that in 2012, Obama told former Russian President Dmitri Medvedev he would have more flexibility to deal with issues like missile defense after the presidential election.
READ MORE: WikiLeaks envoy: Leaked DNC emails came from 'disgusted' whistleblower, not Russian hackers