Tell-tale heart: Pacemaker data used to charge Ohio man with arson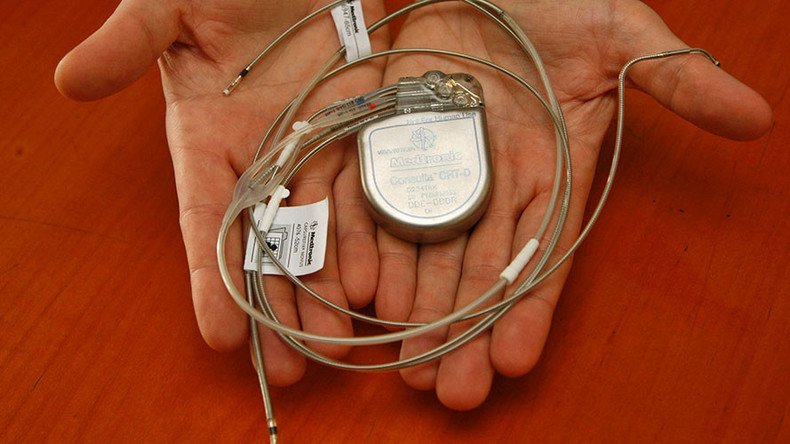 A Middletown, Ohio man was betrayed by his pacemaker when electronic data subpoenaed by police led the authorities to conclude that his account of a fire at his home given was "inconsistent" with evidence at the scene.
Ross Compton has been charged with aggravated arson and insurance fraud for the fire that occurred at his house on September 19. The fire caused around $4,000 in damages, according to the Journal-News. He was indicted last week.
Compton, 59, has an artificial heart implant that requires an external pump, the Journal-News reported. He is also outfitted with a cardiac pacing device.
Compton told police that once he realized his house was on fire, he packed a suitcase and bags, then broke through his bedroom window with a cane and escaped.
"I grabbed a bunch of stuff, threw it out the window," he told a 911 dispatcher when reporting the fire, according to WLWT.
However, police concluded his official statement was "inconsistent" with evidence collected by investigators, the Journal-News reported.
Police set out to obtain a search warrant for Compton's pacemaker data, raising questions of whether such a search was a violation of his Fifth Amendment right to avoid self-incrimination.
Compton's heart rate and cardiac rhythms indicated by the pacemaker raised red flags for the cardiologist who analyzed the data, court documents said.
The physician said that "it is highly improbable Mr. Compton would have been able to collect, pack and remove the number of items from the house, exit his bedroom window and carry numerous large and heavy items to the front of his residence during the short period of time he has indicated due to his medical conditions."
Middletown police said it had never used a pacemaker to make an arrest.
"It was one of the key pieces of evidence that allowed us to charge him," Lt. Jimmy Cunningham said, according to WLWT.
Gasoline was found on Compton's clothing and shoes, according to court documents, while investigators found several points of origin of the fire throughout the house, WLWT reported.
Compton called the investigation "utterly insane."
"This investigation has gone way out of control," he told WLWT. "I had no motive whatsoever to burn down my house."
You can share this story on social media: