'Who can turn the world on with her smile?': Actress Mary Tyler Moore dies at age 80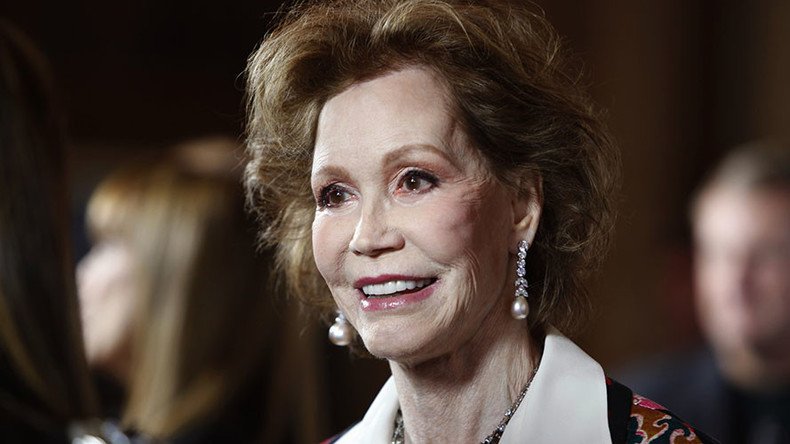 Mary Tyler Moore, the beloved wife on the "Dick Van Dyke Show" and working woman on the "Mary Tyler Moore Show" is dead at age 80, according to her publicist. She suffered from Type 1 diabetes and previously had a benign brain tumor.
"Today, beloved icon, Mary Tyler Moore, passed away at the age of 80 in the company of friends and her loving husband of over 33 years, Dr. S. Robert Levine," her publicist Mara Buxbaum said in a statement.
Moore's health had been failing and she had been on a respirator for more than a week, TMZ reported. She had been suffering from several health issues that had become critical.
At age 23, Moore became a breakout TV star as perky stay-at-home mom Laura Petrie opposite Dick Van Dyke in the show named after him. The sitcom, based on the life of show creator Carl Reiner, aired from 1961 to 1966.
Moore caused a stir with her fashion on the show, often wearing capri pants instead of a dress. She won two Emmy awards for the role in 1964 and 1966.
In her next role, Moore starred as Mary Richards ‒ a single woman working as a journalist at a local TV station in Minneapolis, Minnesota ‒ in the "Mary Tyler Moore" show. Originally designed to be a divorced character, TV executives said that would confuse viewers who would think that she and Van Dyke had gotten divorced.
The show was noted for being one of the first to focus on a career woman. It spawned three spinoffs: "Lou Grant," "Phyllis" and "Rhoda."
Moore earned an Oscar nomination for her performance as Robert Redford's mother in "Ordinary People," which was Redford's directorial debut. In that role, she played an icy woman who can't connect with her son after her favored child dies.
Her career, which spanned from a 1959 appearance on "Schlitz Playhouse of the Stars" to a 2013 appearance on "Hot in Cleveland," netted her six Emmy Awards, three Golden Globes, two Tony Awards ‒ one of which was a special award ‒ and a Crystal award from Women in Film. She was inducted into the Television Hall of Fame in 1986. Moore also won lifetime achievement awards from the American Comedy Awards and the Screen Actors Guild.
She is survived by Levine, her third husband.
You can share this story on social media: