Steer clear! Bull run on the streets of Phoenix (VIDEO)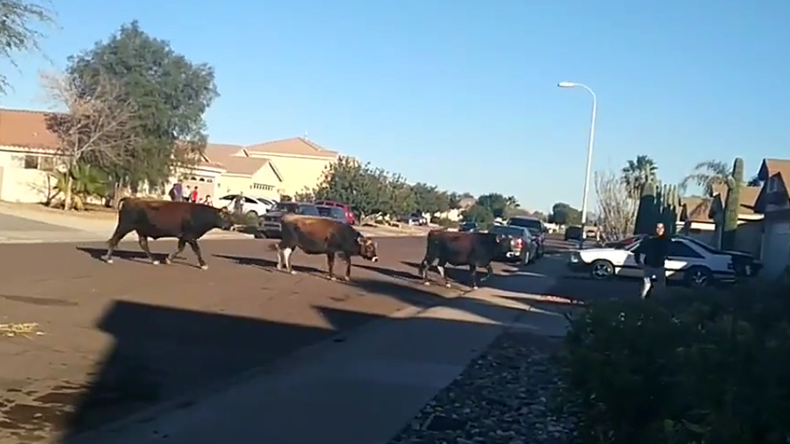 Three bulls run amok on a neighborhood street in Phoenix, Arizona. How they came to get loose is unknown, but they managed to cause a beef in a residential street before they were rounded up.
A trio of bulls navigated a west Phoenix neighborhood like, well, bulls in a china shop. The stakes were high for residents who observed the bulls nervously pacing and squaring off against trucks that made them see red. The bulls were eventually corralled and removed from the streets, but not before residents recorded the bulls on parade.
The rancher eventually claimed his bulls and took them home.