WWII pilot who fought in the Pacific files final mission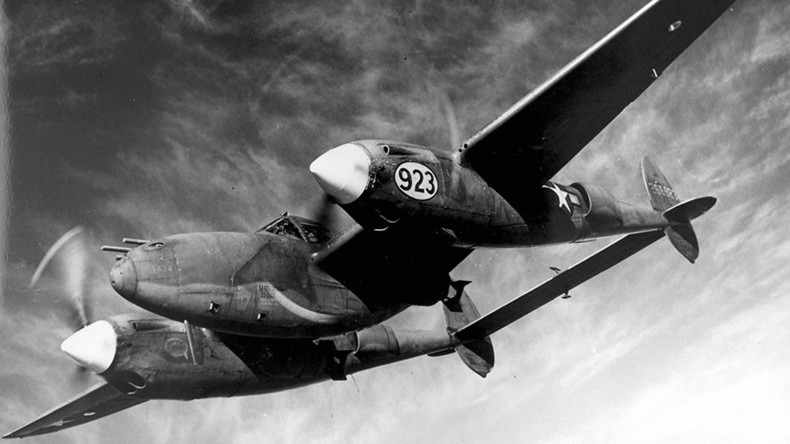 A 101-year-old Army Air corps veteran took to the skies for the last time after finding his original fighter jet restored in the National Museum of World War II Aviation in Colorado Springs.
"It was quite a thrill," Veteran Frank Royal who flew a P-38 Lockheed Lightning plane during combat missions in the Pacific during World War II, told KDVR.
Royal was a squadron commander of the 39th Pursuit Squadron, 5th Army Air Corps in Papua New Guinea.
"Having had a life-long interest in flying, I had to come see what they had," he told KDVR about his visit to the National Museum of World II Aviation.
The Germans called the P-38 the fork-tailed devil.
"It was a real godsend. From a pilot's standpoint it was great," Royal said.
"The first time I took off, everything worked perfectly," Royal told the Colorado Springs Gazette.
The P-38 was a deadly combination of machine guns and cannon centered in the nose, a match for anything the Japanese flew.
Royal was credited with one kill and two probables in the P-38 before he was sent to the Pentagon to plan air campaigns.
His plane stayed in New Guinea and was scrapped after battle damage.
On his visit to the Aviation Museum Royal found the actual plane he flew in New Guinea, fully restored, with the original markings still in place, White 33.
The crew loaded Royal in a Cessna and took him for a ride flying alongside his P-38 plane from World War II.
After the flight, Royal said he has one more mission to go, "I'm going on my last flight. As of last week I've been put in hospice."
At 101-years-old and a widower, Royal said he missed his wife Norene and the men he flew with who never made it back.
On Saturday, with son Randy holding his hand, Frank Royal slipped the surly bonds of earth.
"He's back there with all his old pilot buddies swapping stories and talking about lost times," Randy told KTLA.