Drone narrowly escapes water cannon jet during DAPL protest (VIDEO)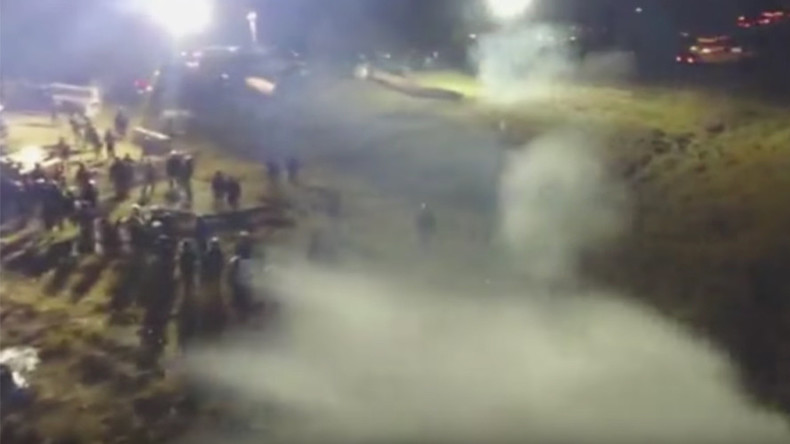 Though mainstream media largely turned a blind eye to the latest Dakota Access Pipeline protest, a committed drone at the scene would not be deterred from capturing aerial footage of the demonstration – even by blasts from a water cannon.
Footage of its harrowing escape, posted online by Digital Smoke Signals, shows the drone flying above the protest when it appears to come under attack by a water cannon.
Instead of succumbing to a tragic fate, it quickly changes direction and dodges the water completely, apparently outsmarting those on the ground.
The impressive feat took place during the latest demonstration against the $3.7 billion pipeline, in which police fired water cannon, tear gas, mace, and rubber bullets at protesters.
READ MORE: 167 DAPL protesters injured in altercations with N. Dakota police - reports
A total of 167 people were injured in the most recent demonstration, according to a medic cited by Indigenous Rising Media. Seven people were hospitalized with severe head injuries, after police reportedly targeted protesters' heads and legs.
The pipeline has attracted large protests since spring of 2016, with protests and tensions continuing to escalate. Demonstrators and environmental activists claim that the pipeline would pose a risk to nearby water sources and destroy sacred sites belonging to the Standing Rock Sioux tribe.