California attorney general investigating Wells Fargo over identity theft claims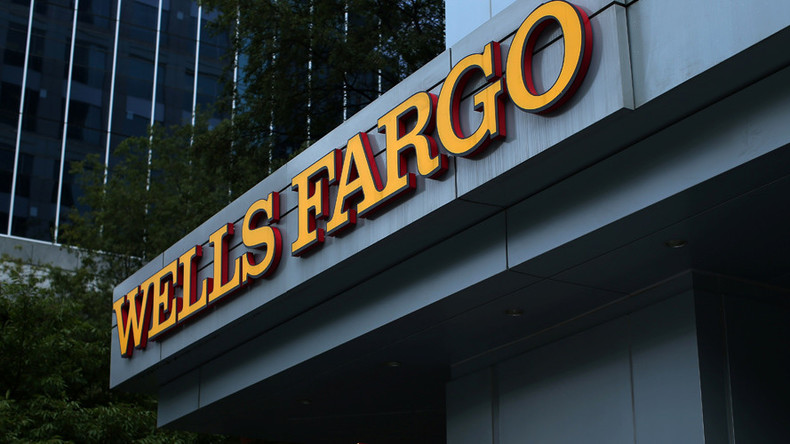 The California Attorney General's Office has launched an investigation into whether Wells Fargo committed criminal identity theft, in the wake of the sales practices scandal that ousted the bank's CEO.
A search warrant was served to Wells Fargo on October 5 and was first obtained by the Los Angeles Times. It showed California Attorney General Kamala Harris demanding the identities and account information of California customers who had "any accounts, credit cards, life insurance, or other product or service," created without customers' authorization between May 2011 and July 2015.
The warrant also demands the names of bank employees who opened the unauthorized accounts and identities of employees' managers, including "any and all communications, including email referencing" the bogus accounts.
Harris is also seeking information for customers who do not live in California.
A spokesperson for Wells Fargo said the bank is "cooperating in providing the requested information."
A 14-page affidavit filed with the search warrant said investigators are looking into potential violations of state law banning impersonation of another and the unauthorized use of personal information, the LA Times reports. Both offenses are considered felonies and are punishable by more than a year's imprisonment.
It's not certain whether Harris, who is running for election for the US Senate this November, is considering charges against individual bank workers, high-level bank executives or the bank itself. The claim of 'identity theft' is also being seen as novel.
"One wouldn't typically think of a financial institution opening an account in the name of a customer as being an act of identity theft," Paul Stephen, police director at the San Diego nonprofit Privacy Rights Clearinghouse, told the LA Times. "It's a creative way of looking at these activities and finding them unlawful under a statute that arguably could be prosecuted in state court."
Wells Fargo has already agreed to a settlement for $185 million with the Los Angeles City Attorney's Office and federal regulators in early September over the 2 million fake bank accounts.
During that investigation one victim, identified only as "Ms. B," said she had declined a request by a Wells Fargo teller in late 2011 or 2012 to open new accounts.
But sometime in late 2013 or early 2014, she started to receive notices that she and her husband "allegedly owned on three life insurance policies held by the bank," the affidavit says.
She also told the investigator that Wells Fargo often claimed that her accounts had to be closed and reopened because of "problems" that it could never fully explain. The constant changes, she added, sometimes caused her to incur fees because her checks would bounce.
Another alleged victim, identified as "Ms. C," told the investigator she noticed the bank was transferring money from her checking account to her savings account in amounts that grew over time, from $50 to $150.
The bank claimed the transfers were done as overdraft protection, but it refused to provide her bank statements when she asked to see them.
Last week, Wells Fargo CEO John Stumpf resigned a few weeks after the bank's board required him to forfeit $41 million in invested equity. He still retired with $134.1 million.
US attorneys in San Francisco, New York and Charlotte, North Carolina, have opened their own investigations.
Wells Fargo is also under investigation by the federal Labor Department, an outside law firm hired by the bank's board, and two congressional committees.