Democratic party sues NC election officials to extend voter registration deadline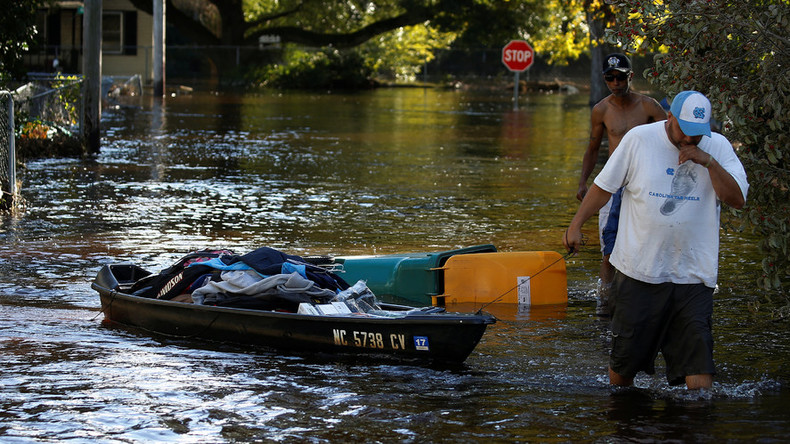 The Democratic Party in North Carolina has sued the State Board of Elections in an effort to extend today's deadline for voter registration.
The emergency request is asking to extend the deadline for "at least five days" according to wral.com.
The Florida Democratic Party got their voter registration deadline extended on Monday from October 11th to October 18th in the wake of Hurricane Matthew.
READ MORE: Drone footage shows total devastation of Hurricane Matthew in N. Carolina (PHOTOS, VIDEOS)
District Judge Mark Walker issued the order after the Dems sued Florida Governor Rick Scott last Thursday for refusing to push the deadline date.
"These voters have already had their lives (and, quite possibly, their homes) turned up-side down by Hurricane Matthew," wrote Judge Walker in his decision. "They deserve a break, especially one that is mandated by the United States Constitution."
On Friday a federal judge promised to rule quickly on an emergency request to extend voter registration in Savannah, Georgia, which was also hit by Hurricane Matthew.
North Carolina was heavily affected by Hurricane Matthew which killed 20 people, left close to a million homes without power and forced nearly 3,400 people into shelters.