Denver PD runs out of storage for confiscated pot, begs for more shelves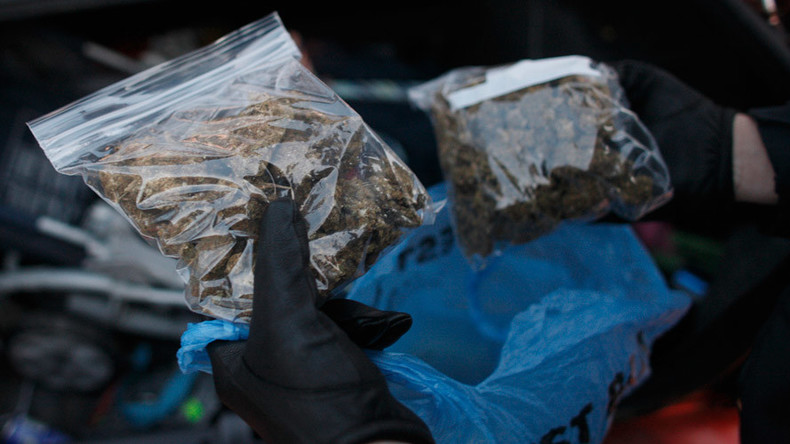 Denver police have too much weed and they are running out of space to keep it. They are asking the state for money to build more shelves and hire more people.
Marijuana was decriminalized in Colorado with Amendment 64, but that doesn't mean that pot is completely consequence-free. Police have reported massive increases in the amount of marijuana confiscated since the amendment legalized pot under very specific rules.
"Prior to the legalization with Amendment 64, we received small quantities of marijuana, maybe a couple ounces or a few pounds," said Lt. Cliff Carney, told KCNC. Carney, the overseer of the evidence and property section for the Denver Police Department (DPD), went on to explain that the department was running out of storage space.
It may seem counterintuitive that marijuana confiscation has increased after the decriminalization, but as Carney pointed out, Amendment 64 came with caveats that some refuse to follow.
"Because it is now legal in certain quantities, people nowadays believe they can exceed those quantities and there'd be no prosecution, that it's not criminal," Carney said. Indeed, Amendment 64 legalized the private use, limited possession and home-growing legal for adults under 21-years-old.
In addition, marijuana product is legal but only with the appropriate licenses. This part of the amendment seems to be lost on some. "We used to see 15 to 20 plants at a time being seized at a small grow, now we'll see it in the hundreds, even thousands at warehouses," Carney said.
While the department would surely have many volunteers if they asked someone to hold their drugs, the DPD is fine for now. "We're dealing with what we have," Carney said. The courts are responsible for determining the faith of the pot and whether it gets destroyed or returned to its rightful owner. Due to the high turnover from these decisions, the DPD's pot storage hasn't reached DEFCON 1… yet.
To avoid reaching critical levels of marijuana, the DPD is asking the city for just over $125,000 to hire additional staff and buy more shelving. "We've asked for more staffing to facilitate the property in the lab and composting facility," Carney said.
Meanwhile marijuana plants start molding after week or two because their shelving conditions in police departments do not allow to preserve it.
A unique aspect of the DPD's handling of marijuana is that they are one of the first departments to compost marijuana after it has been deemed illegal and approved for disposal. Typically, police torch contraband by using anything from crematories, hospital incinerators or even just in 55-gallon drums. Some departments, such as the Columbus Police Department, even have arrangements with steel facilities to destroy their drugs, according to CBS.