Protesters arrested outside presidential debate venue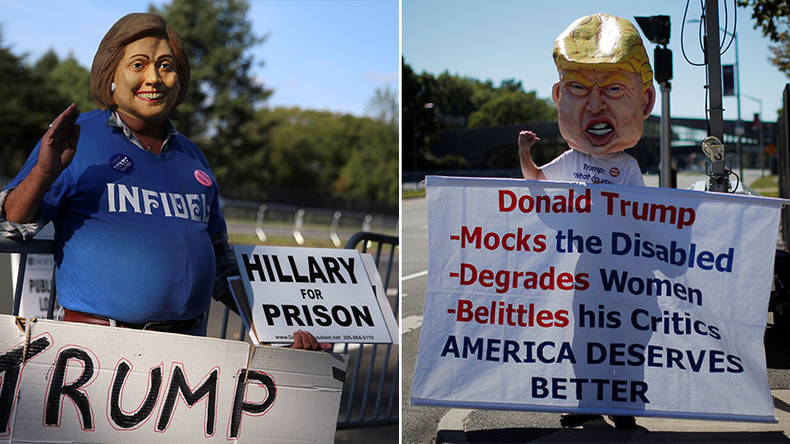 Protesters of all political persuasions raised their voices in the hours and minutes leading up to the first presidential debate between Donald Trump and Hillary Clinton at Hofstra University. Some even blocked traffic, resulting in arrests.
Protesters managed to block the entrance and exit for vehicles parking at the Nassau Coliseum, where the debate will be held.
Arrests were made, with many of the cuffed demonstrators carrying signs in support of Green Party presidential nominee Dr. Jill Stein.
Elsewhere on campus, protesters were seen marching together with varied signs, from "Black lives matter" to "My vagina, my choice" from and "We are all immigrants and refugees" to "Justice 4 Flint" as well as other signs against greed and war.
Among a protest crowd chanting in solidarity, "No justice, no peace, no racist police" was a protester with a sign that read, "Abolish whiteness."
SEIU union members marched for a $15 minimum wage.
More conservative causes were also championed, at least by Rieves Grogan, who was documented by Mike Rudin of the Hofstra Chronicle. Rudin tweeted that Grogan "drove from Mansfield, Texas to strip down and protest abortion" just outside the campus.