Driver saves 20 kids from burning school bus (VIDEO)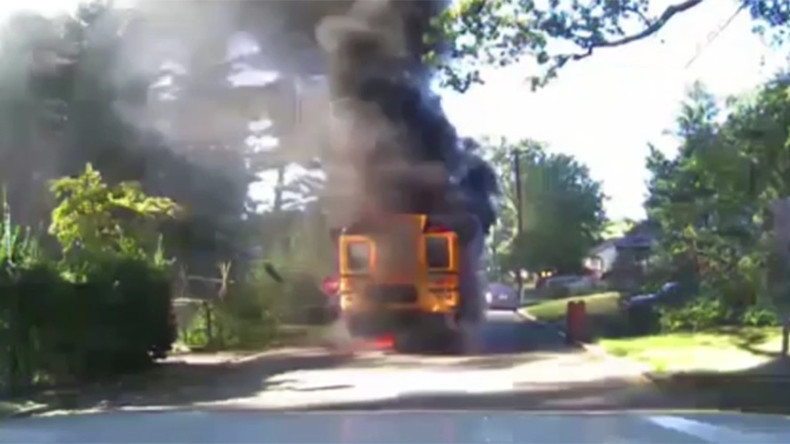 A school bus driver in suburban Maryland is being hailed as a hero after she saved 20 elementary-school children from a fire that enveloped her bus. No injuries were reported.
Dramatic dashcam video footage recorded by the fire department showed the school bus perishing in flames on Monday afternoon in College Park, a northeastern suburb of Washington, DC.
"A big THANK YOU to our school bus driver Reneita Smith, who just saved 20 elementary school kids from a bus fire," Fazlul Kabir wrote on Facebook, identifying the heroic woman.
"I am a mom of two kids. It's my job to save them," Smith told Kabir.
None of the children were injured, and they all returned home safely. They were students at Robert Goddard Elementary and Glenarden Woods Elementary, WJLA reported.
Prince George's County Fire/EMS Department is investigating the cause of the bus fire.