Massive fire breaks out at Michigan's St Clair Power Plant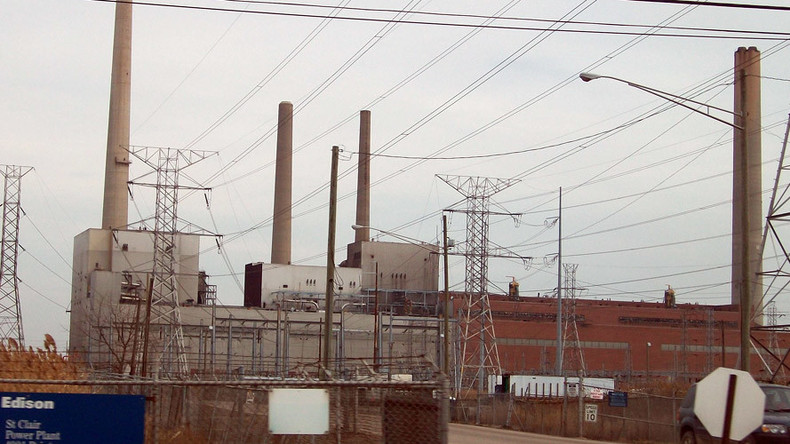 A generation unit at the St Clair Power Plant, in East China Township, Michigan, has caught fire. Witnesses say explosions were heard.
The coal-fired power plant in eastern Michigan's St. Clair County became engulfed in flames at around 6:30 p.m. Thursday.
The DTE Energy management has issued a statement, saying that its employees have been evacuated and there are "no known" injuries.
Eyewitnesses told Fox2 Detroit that they could heard explosions and that the fire could be seen from about 3 miles away.
A video shot from the air showed clouds of dark smoke billowing over the facility as firefighters struggled to put down the fire.
Flames covering almost the entire roof of the building could be seen coming from under the roofing in one close-up shot.