10yo asks to mow lawn for school supplies, overwhelmed by donations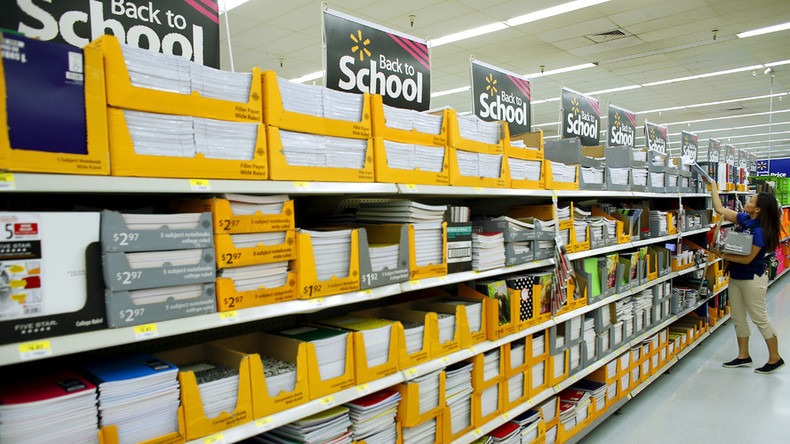 The adage that it "takes a village to raise a child" holds true, just ask Tyran Bell. Ten-year-old Bell offered his lawn mowing services for money to buy school supplies. The community rallied around him so much that he's now looking to give back.
Last week Bell used his mother's Facebook account to offer his services on the Wilmington Yard Sales page. However, he did not expect the reception he received. Theresa Babb, owner of A1 Security Services LLC, a security firm local to Wilmington, North Carolina, saw his post and began collecting donations.
"Just an amazing kid," Babb told WECT. "You know, who does that at 10 years old? You're always hearing about kids are lazy, they don't have a work ethic, and you see something like this. Forget it. It's amazing."
Bell decided to work for his supplies after his mother had to miss a significant amount of work to take care of his hospitalized uncle. With an older brother to worry about as well, Bell had hoped to alleviate some of the strain on his family's finances.
"She won't have to buy me and my brother's school supplies and I will just buy that," Bell told WECT. "She could just worry about paying the bills and helping my uncle out."
Babb told WECT, "He's 10 years old. And for a 10-year-old to take that initiative and want to help his mom because she was struggling, I just thought that was amazing."
She was not the only one who thought so because her donation drive for Bell not only gave him his school supplies, he had plenty left over. But Bell isn't about to start getting greedy.
"I'm gonna put them in bags and go around the community and pass them out to whoever needs school supplies," Bell told WECT.
Babb is now speaking with social workers in order to team up with local schools that need the extra supplies.