US military satellite meant to provide communications over Middle East fails to reach orbit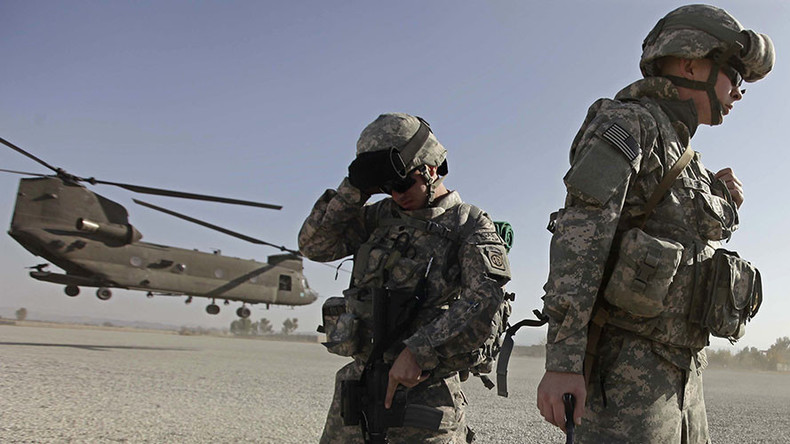 An American communications satellite meant to provide ultra high frequency communications for the US military over areas in the Middle East, Africa and Asia failed to reach its intended orbit this week.
The satellite, known as MUOS-5 (Mobile User Objective System), was the last of five which are used by mobile US troops as a high-speed global cellular network for secure voice, data and video communications. It experienced a propulsion system failure, Reuters reported, citing military officials.
The problem however did not immediately affect US operations in the region, as the satellite was intended as an on-orbit spare, Space and Naval Warfare Systems Command spokesman Steven Davis stated.
"The MUOS team is continuing to evaluate the situation, considering alternate orbit adjustment options, calculating mission impact and investigating all options before proceeding," he said, as cited by Reuters.
READ MORE: Russia to reveal location of US military satellites in free space database – report
Before experiencing the recent anomaly, the $340 million satellite had been in space for over a month, having been delivered into its initial orbit in late June by an Atlas 5 rocket. It was expected to boost itself into a higher circular orbit, but so far remains "in a stable intermediate" one.
This is the second problem to hit a US satellite recently. In July, a weather satellite built by the same manufacturer as the MUOS-5, Lockheed Martin, suffered an early power system breakdown, forcing the military to call off efforts to recover the faulty spacecraft.