'Mothers of the Movement': DNC guests spark trending Twitter war over Black Lives Matter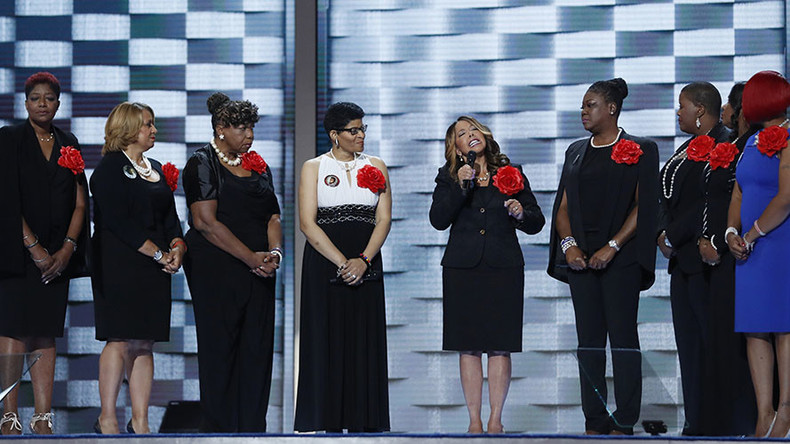 Black Lives Matter gained prominent attention at the Democratic National Convention when seven mothers of infamously slain victims, including Trayvon Martin and Michael Brown, took the stage. Known as the "Mothers of the Movement," they became a Twitter trend, but not necessarily thanks to supporters.
Dressed in black dresses with red flowers, the mothers shared the DNC stage to voice their support for Hillary Clinton's bid for president. Many lost a child to fatal police encounters or deadly shootings.
The mothers included Gwen Carr (of Eric Garner), Sybrina Fulton (of Trayvon Martin), Maria Hamilton (of Dontré Hamilton), Lucia McBath (of Jordan Davis), Lezley McSpadden (of Michael Brown), Cleopatra Pendleton-Cowley (of Hadiya Pendleton), and Geneva Reed-Vead (of Sandra Bland).
The convention floor broke out in chants of "Black lives matter!" during their collective moment in the spotlight, making the hashtag #MothersoftheMovement a top trend on Twitter.
The hashtag's success was not entirely based on the outpouring of support that the mothers did, indeed, receive, however. It was also fueled by skeptics, critics, and outright trolls or haters that kept the subject an active point of contention. Here is a sampling of the mixed reviews and discussion: