Oil giants agree to pay $425 million to reduce air pollution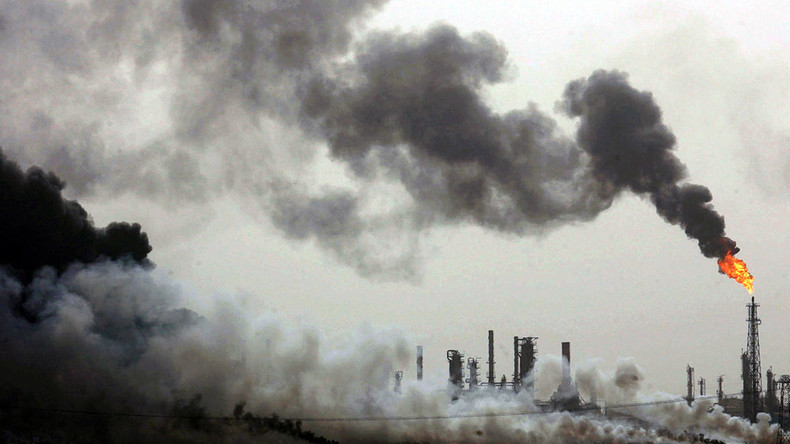 Six oil refineries will be modified to reduce emissions of hazardous air pollutants by thousands of tons in a $425 million settlement over alleged Clean Air Act violations. The Justice Department calls the deal the largest-ever agreement of its kind.
The settlement announced Monday clears the accusations against the subsidiaries of Par Hawaii Refining and Tesoro Corp. A huge chunk of the settlement money – $403 million – will go toward the installation of new equipment that will control emissions at six refineries.
Read more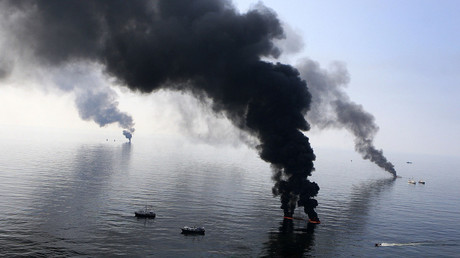 "Sulfur dioxide, nitrogen oxide – there's going to be tens of thousands of tons of pollution reduced every year as a result of this consent decree," US Assistant Attorney General John Cruden announced in Seattle, where the settlement was reached, according to KPLU.
He also said the new equipment included adding cutting-edge enforcement measures at the refineries, such as infrared cameras that can detect compounds invisible to the naked eye.
After a 30-day public comment period, the settlement will come before a judge for final approval.
The affected refineries turn crude oil into gasoline, diesel and other products. They operate in Kenai, Alaska; Martinez, California; Kapolei, Hawaii; Mandan, North Dakota; Salt Lake City, Utah; and Anacortes, Washington.
Once the companies install the pollution controls, the EPA expects emissions reductions at the six refineries to drop by an estimated 773 tons of sulfur dioxide, 407 tons of nitrogen oxides, 1,140 tons of volatile organic compounds, 27 tons of hazardous air pollutants, 20 tons of hydrogen sulfide and the equivalent of 47,034 tons of carbon dioxide.
Under the settlement, Tesoro will also pay for the third-party audits of compliance with increased leak detection and repair requirements at all of the facilities, as well as $22.45 million for civil penalties and local environmental projects.