Indian company wants to 'cleanse' Trump, sends him 6,000 bags of green tea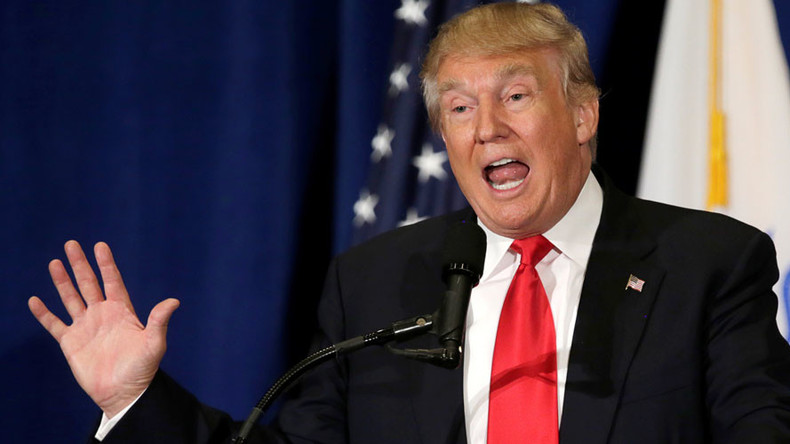 An Indian tea company has apparently sent Donald Trump an enormous quantity of Assam green tea for his personal consumption in order to clear his mind. As the producers put it: "We can't stop him, but maybe we can change him."
"Dear Mr Trump, namaste from India, we are sending you lots and lots of natural green tea. It fights against harmful free radicals. It helps purify mind and body and regain a healthy balance," Kolkata-based Te-A-Me Teas said, PTI news agency reported Thursday.
"It has also proven to make people smarter. Please Mr Trump drink the tea. For your sake, for Americas sake, for the worlds sake."
The tea was delivered to the Trump Tower in New York. While the cost of the load was undisclosed, Trump was reportedly sent enough tea bags to allow him to drink three cups a day for four years.
READ MORE: US media trouncing Trump 24/7 proves democracy a charade
"If he needs more, well be happy to provide. Green tea has been proven to fight against harmful free radicals and cleanse the mind and bodies, helping one regain a healthy balance," the company's managing director, Sumit Shah, said.

There has been no response from The Trump Campaign, so far.
Donald Trump has produced numerous controversial statements during his campaign, including some on migration. In particular, he has repeatedly said that, if elected, he will build an impenetrable 2,000 mile-long (3,200 km) wall along the US-Mexican border to keep out the "illegals." Trump, a Republican, is now viewed as Democrat Hillary Clinton's only rival in the presidential race.