People's March descends on downtown Pittsburgh to protest inequality & hate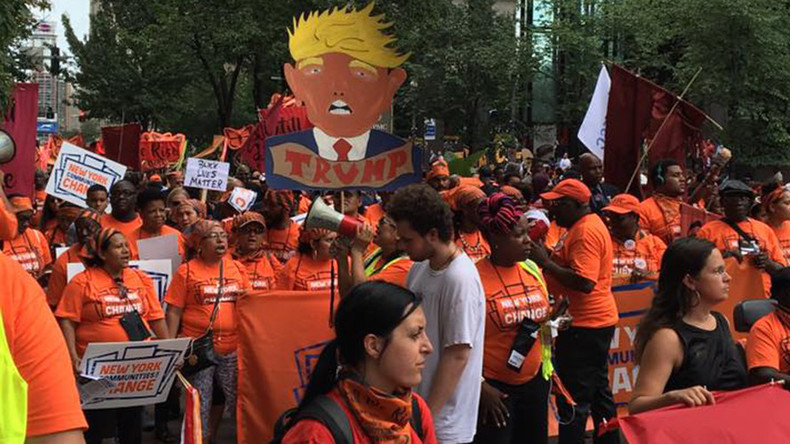 Thousands are marching in downtown Pittsburgh over civil rights, inequality, and environmental, immigration and labor issues. Police are taking extra security measures in the aftermath of the Dallas shootings.
The Still We Rise March marks the start of the People's Convention, a two day event hosted by the Center for Popular Democracy starting Friday that will see 40 different activist groups come together to discuss pressing issues and social change.
The group are making their way from the David L. Lawrence Convention Center to Station Square, making stops at the Federal Reserve, the Bank of New York, UPMC and Senator Pat Toomey's office along the way. Toomey has been criticized for his stance on immigration.
Pittsburgh's Public Safety Department has said it is working with law enforcement to ensure extra security precautions are taken in the wake of Thursday's Dallas shooting, KDKA reports.