New Yorker wrongly convicted of murder, exonerated, rejects dismissal of charges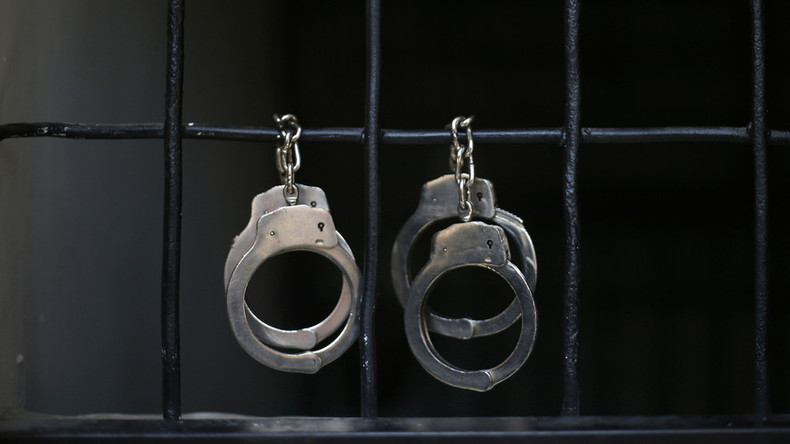 In a stunning move, a New York man who spent 20 years in jail convicted of a homicide he didn't commit, and who was then exonerated in March, asked the Bronx court to keep the murder indictment case open against him.
"I took this unusual step of stopping them dismissing their indictment until the complete truth is out there, everyone knows I'm innocent," Richard Rosario said outside the Bronx Supreme Court on Friday, according to WPIX.

"All I am asking for is transparency," he added.
Rosario wants the court not to drop the charges against him until a full investigation can be done that exonerates him.
It was a move that shocked the judge.

"Mr. Rosario, you realize that by doing this you are asking to keep a murder indictment against you. This is a very unusual application," Bronx Supreme Court Justice Robert Torres said, according to NBC News.
The open homicide case against Rosario is for the 1996 shooting death of 17-year-old George Collazo in the Bronx. Rosario was sentenced to 25 years to life after two eyewitnesses picked him up out a lineup.
Collazo's family were also in court, and told NBC News that they aren't buying it.

"He goes around saying he's innocent; he's lying to you and to the public," the victim's father, also named George Collazo, told reporters.
Rosario maintained at the time of the shooting that he was 1,000 miles away in Florida at the time the murder was committed. Thirteen alibi witnesses supported his account. His court-appointed attorney only reached out to two of the witnesses, and the police are alleged to have not investigated any of the claims.
For years Rosario tried to get his sentence vacated. Several years ago, attorneys from Exoneration Initiative looked into his case and offered to represent him, securing his release from prison in March after he served 20 years of his sentence.

"It's clear that I'm innocent," Rosario said. "I've been in prison for 20 years saying that I'm innocent. I've been transparent and forthcoming with information to prove my innocence. And it seems that the NYPD and the DA's office position is that the truth doesn't matter."