Two planes in trouble at Baltimore airport, takeoffs delayed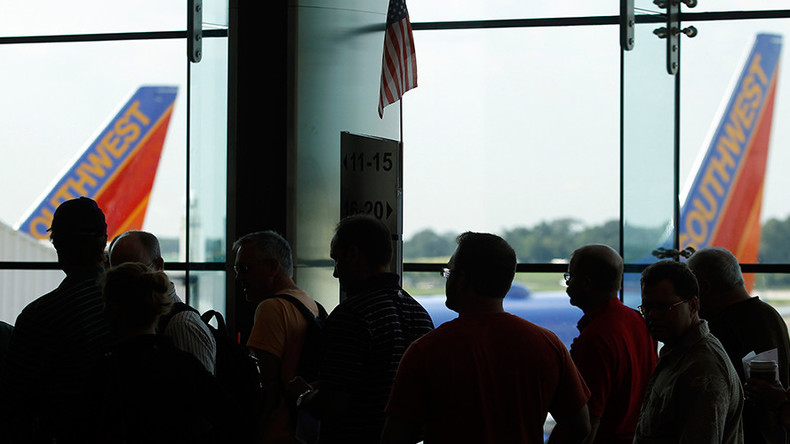 Planes are backing up at the Thurgood Marshall Baltimore-Washington International Airport (BWI), as two Southwest Airlines passenger jets reported problems – one on takeoff and another on landing.
One Southwest jet had to turn around due to a mechanical malfunction shortly after takeoff. The jet's left engine overheated, a BWI official told WJZ-TV.
Moments earlier, another Southwest plane declared an "Alert Two" for an unknown reason. The airport emergency code means "inbound with major difficulties." No other information is available at the time.
Emergency vehicles and debris on the runway held up departures, with about a dozen airplanes waiting in line to take off from BWI. The delays were cleared up by 6:30 p.m. Eastern Time, with both planes safely at the gates and the takeoffs proceeding as normal, a BWI spokesman told RT.
The Texas-based Southwest, America's biggest low-cost carrier, operates a fleet of Boeing 737s, in part to simplify operations and maintenance. Southwest's 700 aircraft conduct 3,900 flights a day to 97 destinations around the US.