Opioid addiction clinics under moratorium in Georgia as demand grows for treatment
Published time: 16 Jun, 2016 03:02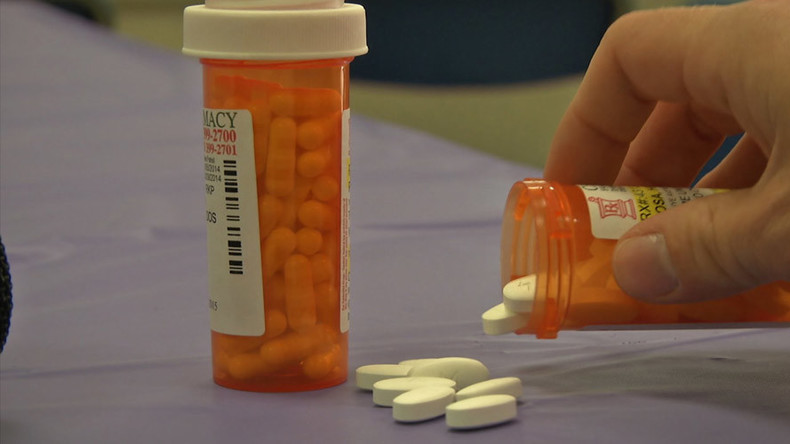 Abuse of opioids is rampant across the entire US, but in the southeast, the only state with enough clinics to meet the rising demand for help has just put a moratorium on the facilities, as some want more regulation of treatment for painkiller addicts.
Georgia has more opioid addiction centers, 67, than any other state in the southeast of the US, especially considering its population. However, out-of-staters coming into The Peach State for treatment became a concern for one state legislator, who led an initiative to temporarily halt the issuance of permits for any more clinics.
"If you go to the parking lot of any of these clinics in northwest Georgia, you'll see as many Tennessee, Alabama, North Carolina, Kentucky tags as you do Georgia tags," State Senator Jeff Mullis (R-Chickamauga) said, according to NPR. Nearly two-thirds of the Georgia's opioid addiction clinics are in the northwest part of the state.
Senator Mullis introduced a bill that puts a moratorium on granting permits for opioid treatment facilities for one year. It was signed into law and enforcement began on June 1.
"We're in the middle of an opioid addiction and overdose epidemic," Zac Talbott, a Tennessean who runs one of the Georgia centers, told NPR. "You just think about that for a minute."
Talbott personally knows the ease with which opioid dependence can come. In 2008, he was prescribed a painkiller for back pain, and when he needed help getting off the pills, he found that making the approximately 235-mile round trip from Knoxville, Tennessee to a facility in Rossville, Georgia was more convenient than the long wait times near his home. He made that drive every day for six months, and to this day, he is still in recovery.
Talbott's Counseling Solutions outpatient clinic, like many others, treats addicts with synthetic opioids such as buprenorphine and methadone. Critics say this just replaces one addiction with another, but federal health officials at the National Institute on Drug Abuse recommend the synthetics, especially in trials lasting at least six months, as highly effective.
Many will have to wait for that treatment, as Talbott and others like him are unable to move ahead and extend their services to more patients. Since opening in February, Talbott has already filled 150 of his 200 slots.
The new Georgia law requires that a committee be formed to investigate why the state is attracting such a large number of these facilities. In comparison to its 67 programs, Alabama has 24, Tennessee has 12, Mississippi has one, and Florida, with double the population of Georgia, has 65.
Besides getting a Georgia permit, centers must also comply with federal licensing laws, but lawmakers like Senator Mullis maintain that it is still too easy for anyone to enter the market.
"I don't want to take these facilities away from people who need it, but we need to manage, and govern, and regulate the ones that are here, and the ones that are coming here," Mullis said.
The state's Department of Community Health told NPR that it has just three staffers and a fourth in training. In addition, while there is no rule on how often the clinics should be inspected, relicensing surveys must be completed bi-annually.
The number of opioid overdose deaths in Georgia rose by 10 percent from 2013 to 2014, with over 1,200 people dying during the latter year, according to the Centers for Disease Control and Prevention.
New research published on Tuesday found that opioids also contribute to heart-related deaths, as well as other mortalities. Of some 45,000 patients experiencing pain, those using opioids had a 64 percent higher chance of dying within six months than those on other medicines.