Chaos in the House as Dems protest Paul Ryan's failure to address Orlando shooting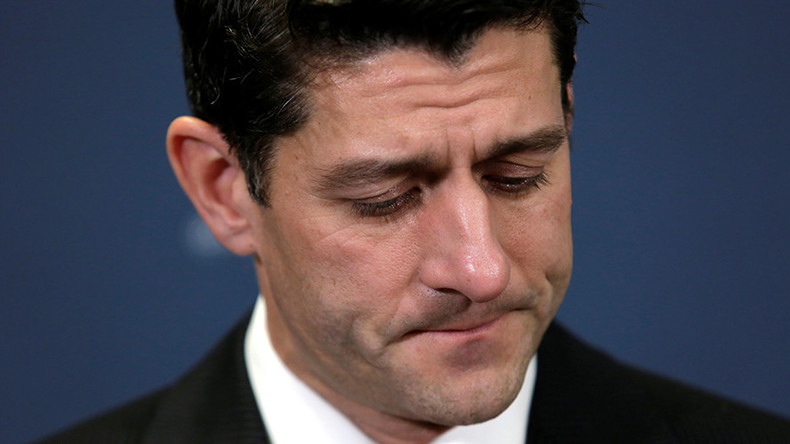 In the wake of the Orlando massacre, it appears that the latest, and most deadly, mass shooting in modern US history has stimulated Democratic lawmakers to push harder for tighter gun control in the United States.
At the first meeting of the US House of Representatives since the attack in Florida, Democrats were so frustrated by Speaker Paul Ryan's unwillingness to discuss the massacre that some walked out in protest, while others shouted at the top GOP leader, demanding that he "show some respect."
As has become customary following a mass shooting, the politicians observed a minute of silence to honor the dead.
Ryan, a staunch supporter of the National Rifle Association (NRA) and a recipient of donations from the gun lobby, did not discuss the attack on the LGBTQ community by a Muslim who had pledged allegiance to Islamic State (IS, formerly ISIS/ISIL), and failed to address the lethal weapon that was used to take 49 lives.
Ryan merely recognized the Orlando tragedy with a perfunctory moment of silence, during which some Democrats walked out in protest.
Attempting to ignore the protests, Ryan swiftly moved on to the next item after less than a minute, causing anger and frustration among some of the Congressmen.
Members of the House began to ask where a number of different bills that have been introduced on gun control had gone, as Ryan banged his gavel and called for order over rising angry voices. "Where's the bill?" and "No leadership!" were some of the cries heard.
Representative Jim Clyburn of South Carolina, the assistant Democratic leader, asked when gun control bills would be heard, but Ryan interrupted him to ask if he had a parliamentary inquiry.
"I am particularly interested about three pieces of legislation that have been filed in response to Charleston," Clyburn said as Ryan spoke over him.
Clyburn later explained that he had been hoping to talk about the upcoming anniversary of the mass shooting at a church in Charleston, South Carolina, in which a white supremacist named Dylann Roof killed nine black people in a hate crime.
"I think that we have some appalling silence taking place in this body when we ought to be responding," he said, the Hill newspaper reported.
Representative Jim Himes (D-Connecticut), who left the room during the minute of silence, described the House rituals as "obnoxious expressions of smug incompetence," AP reported. Himes lives close to Newtown where the Sandy Hook mass shooting took place, in which a shooter named Adam Lanza killed 20 children and six adults in 2012.
"Our silence does not mock the victims, it mocks them," Himes said in a tweet.
Speaking after the session, Democratic leader Nancy Pelosi of California said, "Members have just had enough of having one minute, a moment of silence on the floor, and then take no action."