Make America Date Again: Website hopes to match up Trump-supporting singles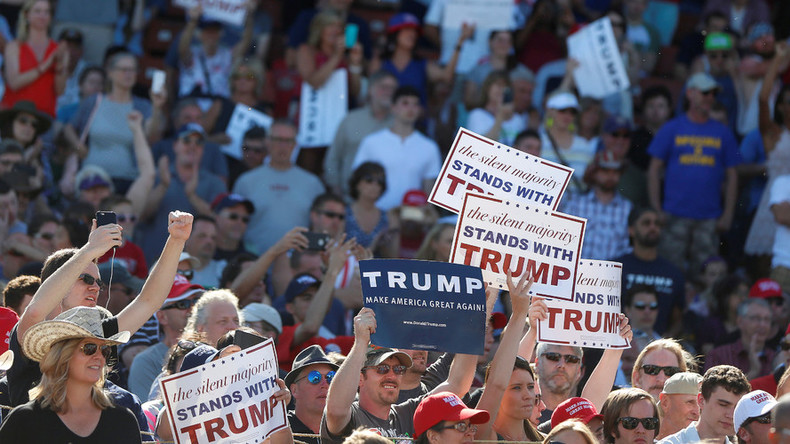 Are you a Trump supporter looking for love? You may be in luck: A new dating site called TrumpSingles.com promises to bring together people like you.
David Goss created the website, which, as the URL might suggest, functions as a dating site for people who support presumptive GOP nominee Donald Trump.
Read more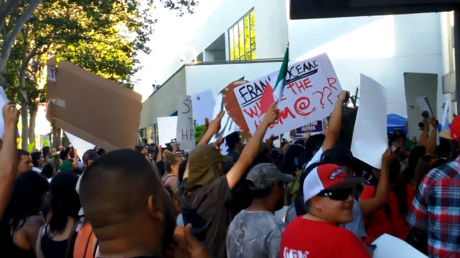 In an interview with the New York Post, the 35-year-old said that he was inspired by the experience of his Trump-supportive female friend, whose date took a bad turn as soon as the issue of politics came up.
"I think there's a special stigma when people say they're supporting Trump, because of some of the brash things that he's said," Gross, a lifelong Republican, said. "That immediately gets [projected] on his supporters, and it makes it hard for them when trying to date."
TrumpSingles has features that are expected at dating sites, such as the ability to filter by age, location and interests. Signup is free, but users are only limited to sending one message per day unless they have a $4.95 monthly subscription.
While he was initially concerned that people would think his site is a parody, Gross said that he received quite a bit of positive feedback instead.
More than 500 users have joined TrumpSingles since it went live in May, mostly in the major cities of New York, Los Angeles and Washington, DC. Gross said that he's planning to roll out an app for the service next week.
Gross says that his site is not "hookup service," but rather it's meant to help people "find real love."
The website is apparently getting so much traffic that it gave an error message that says "resource limit reached," indicating that its popularity exceeded expectations.
Those on the other side of the fence have a place to call home as well. BernieSingles.com was launched in February to support Bernie Sanders, and its Facebook page shows that it has over 9,000 members.