F-16 jets collide in mid-air over Georgia, pilots eject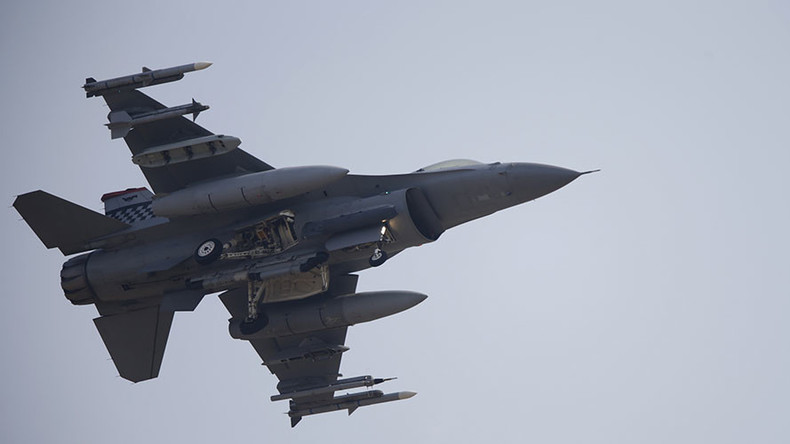 Two Air National Guard fighter pilots were forced to eject from their F-16 jets after the aircraft collided midair over Georgia.
The incident occurred on Tuesday night during training operations over a remote military operating area in Jefferson County.
"The pilots of each of the single-seat aircraft ejected safely after a mid-air collision while performing routine night-flying operations," the South Carolina Air National Guard wrote on Facebook.
The two jets were assigned to the South Carolina Air National Guard's 169th Fighter Wing, which operates from McEntire Joint National Guard Base in Eastover, South Carolina.
The pilots were taken to a nearby hospital following the collision, National Guard spokesman 1st Lt. Stephen Hudson said, as cited by AP.
"The good news is, they were able to eject safely and contact the base immediately to say they were both okay," National Guard spokeswoman Col. Cindi King stated on Wednesday.
Read more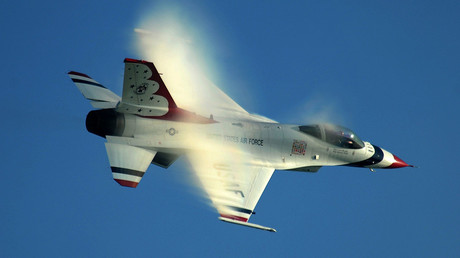 She said that she could not state whether the men had been released from the hospital.
Base commander Col. Nicholas Gentile headed to the crash scene on Wednesday morning, flown aboard a UH-60 Blackhawk helicopter piloted by the South Carolina Army National Guard.
"With the sun out, they will be able to see the area," King said.
The US Air Force is also sending a team to investigate the collision.
The incident occurred in an area known as the Townsend Bombing Range, where South Carolina Air National Guard fighter jets routinely train for electronic warfare and bombing missions.
The Tuesday incident came less than one week after a Blue Angels F/A-18 crashed near Nashville, Tennessee, while taking off for a practice session. The pilot was killed.
That same day, a Thunderbirds F-16 crashed outside Colorado Springs, Colorado, after performing over the graduation ceremony of the nearby Air Force Academy. The pilot was able to eject safely.