NPR photojournalist & interpreter killed by Taliban in Afghanistan
Published time: 6 Jun, 2016 17:20
Edited time: 6 Jun, 2016 18:06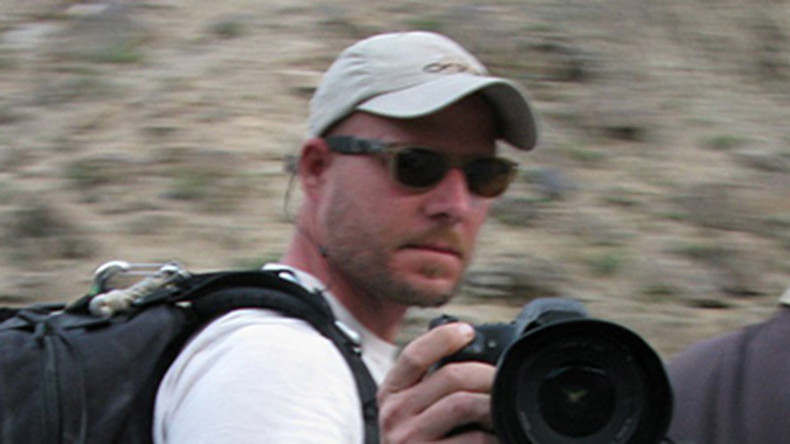 David Gilkey, an American photographer for National Public Radio, and Zabihullah Tamanna, an Afghan translator, were killed while on an assignment in Southern Afghanistan. Gikley spent years covering conflicts worldwide.
In a Sunday statement, NPR confirmed the deaths of the two men, who were part of a four-person team embedded with the Afghan Special Forces in Helmand Province. The two other American journalists on the team were unhurt.
READ MORE: US strategy in Afghanistan 'recipe for disaster,' Pentagon report warns
"They were traveling with an Afghan army unit when the convoy came under fire. Their vehicle was struck by shell fire," the statement read.
The death of Gilkey marks the first time in NPR's 46-year history that one of its journalists was killed while on assignment.
Gilkey, 50, had received numerous awards for his work, such as the George Polk Award and an Emmy, and was named Still Photographer of the Year by the White House News Photographers Association in 2011. In the years following 9/11, he made numerous trips to Afghanistan and Iraq to cover the conflicts in those countries. He had also had extensive experience covering turmoil in the Balkans, Gaza and South Africa.
"David was profoundly committed to coverage of both Afghanistan and Iraq," NPR's senior vice president Michael Oreskes said in a statement. "He wanted to know what was happening to the people there. I think that's why he kept going back – because he wanted to understand what was happening to the soldiers and civilians."
Tamanna was an Afghan freelance journalist hired by NPR to be an interpreter for the three others on the team. His Twitter profile indicated that he worked with the Turkish state-run news network Anadolu Agency as well.
Secretary of State John Kerry called the attack a "grim reminder of the danger that continues to face the Afghan people, the dedication of Afghan national defense and security forces to securing their country, and of the courage of intrepid journalists – and their interpreters – who are trying to convey that important story to the rest of the world."
The NPR team had been working in the country for about three weeks. Their most report was featured Thursday on the network's Morning Edition program, and it concerned American Army Special Forces hunting Taliban insurgents by use of drones.
At least 27 journalists have been killed in Afghanistan since 1992, according to the Committee to Protect Journalists. The last foreign journalist to be killed in the country was Anja Niedringhaus, a German citizen and Associated Press photographer who was fatally shot while covering the Afghan presidential elections.
The last American journalist to be killed in Afghanistan was James P. Hunter, an Army staff sergeant and journalist, who lost his life due to an improvised explosive device in 2010.