United Airlines pilot charged with running brothel ring appears in court, faces 20 years
Published time: 29 Mar, 2016 09:33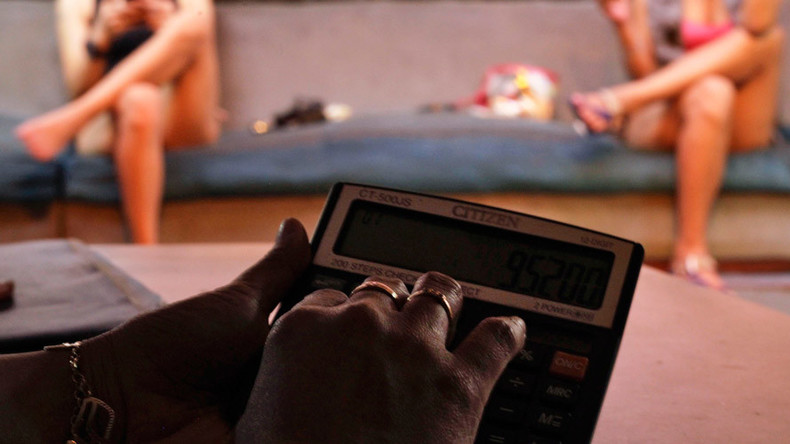 A United Airlines pilot has made his first appearance in court. He is accused of running a network of brothels in Houston, Texas. If found guilty, he could spend up to 20 years behind bars.
Bruce Wayne Wallis, 51, made no comment to journalists during the hearing.
Last week, he was detained, but his lawyer says the case against his client is an exaggeration on a massive scale, according to local TV station KHOU.
"This may be the newest prosecution of the world's oldest profession, but this is hardly the case of the century that the State makes it out to be," Dan Cogdell, Wallis' attorney, told reporters.
Wallis and his partner are accused of paying dozens of women around $400 a week to work a few apartments and offices, prosecutors stated, as cited by Reuters.
Six to 10 women worked at each sex spot, prosecutors added, with an assistant district attorney calling the case "the largest operation that I've ever worked on."
Mr Wallis concealed his side job by using his flight school, Eastex Aero, as a facade for providing his sex workers with "legitimate" employment, according to court documents obtained by the Houston Chronicle.
Investigators added that Wallis massively bragged about having been a pimp for 10 years, and once boasted of convincing an 18-year-old girl to become a prostitute, as quoted by the New York Daily News.
A few years ago, a letter circulated in Wallis's neighborhood, accusing the former pilot of "auditioning" women for jobs by making them perform sex acts. However, the local community treated the letter with disbelief, according to the Houston Chronicle.
A female accomplice, 37-year-old Tracie Rebekah Tanner, has also been charged.
United Airlines only commented that Wallis had been "removed from his flying duties."
"We hold our employees to the highest standards and are assisting the authorities in this matter," the airline spokesman added.