3-in-1 Zika test gets FDA emergency approval, to be sent to labs within 2 weeks
Published time: 19 Mar, 2016 04:04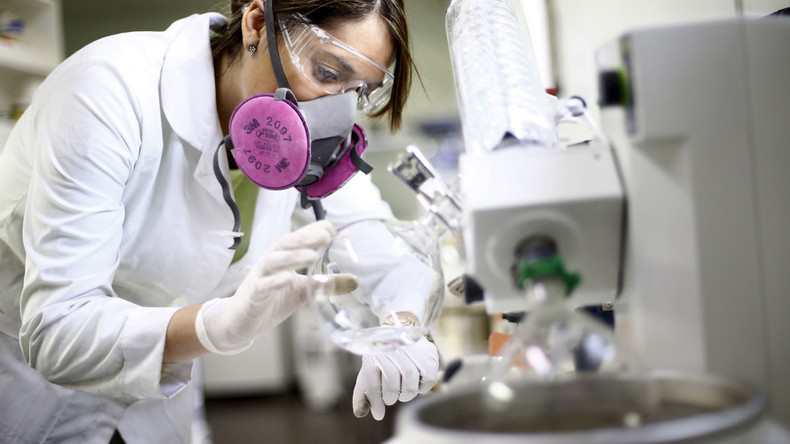 A new real-time 3-in-1 Zika virus test was given the green light from the US Food and Drug Administration and is to be shipped to labs across the country within coming weeks. However, it will not be available in US hospitals.
The Trioplex Real-time RT-PCR Assay is a breakthrough diagnostic tool, which is capable of also revealing chikungunya and dengue as well as Zika in just one test, instead of three separate exams.
The FDA granted its emergency approval to the new lab test on Thursday, the Centers for Disease Control and Prevention said.
The CDC is going to start distributing the test during the next two weeks only to qualified laboratories, included in the Laboratory Response Network, which respond to public health emergencies.
The test will not, however, be available in hospitals or other primary care settings.
According to the CDC's latest stats, at least 258 Americans have contracted mosquito-borne Zika while traveling abroad, including 18 pregnant women.
The Zika virus has been reported as being transmitted by mosquito bite in Puerto Rico and the US Virgin Islands, but in the continental United States cases have only been contracted by people traveling abroad or by sexual contact with people who have traveled outside the US.
READ MORE:Zika may cause brain infection in adults — study
Last week, officials warned that spring breaks in places like Mexico or the Caribbean can lead to Zika spreading even further.
"It is possible to bring Zika home back into the United States," said Vinny Taneja, Public Health Director for Tarrant County in north Texas. "And after spring break, I mean, we've got thousands and thousands of people visiting all over the place, so that can happen."
In late-February, two hospitals in Houston, Texas, developed a rapid test for Zika as the world's health community is seeking ways to target the virus.
According to the CDC, there is no commercially available test for Zika virus. Currently, testing is performed in the US at the CDC and four state health department laboratories.