EPA plans to clean West Lake nuclear landfill even though Senate voted to remove authority
Published time: 4 Mar, 2016 03:26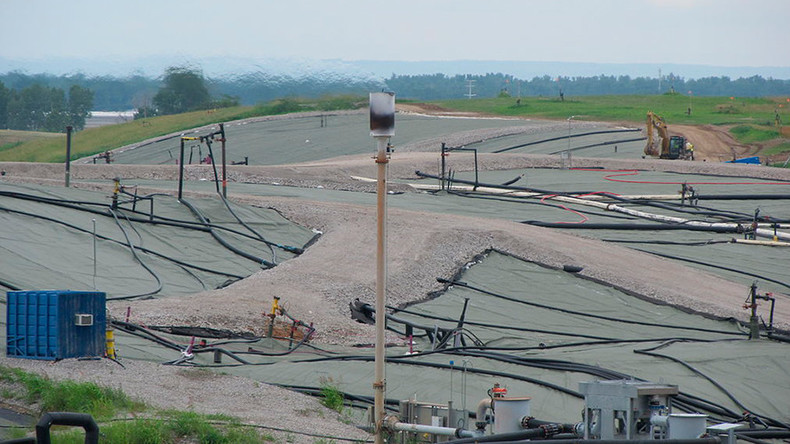 The Environmental Protection Agency still intends to propose a plan to clean up the West Lake nuclear landfill in Missouri by the end of the year, even though the US Senate recently passed a measure to remove its authority over the area.
"My job is to keep my team with their eye on the ball and focused on the job they have to do," said EPA Regional Superfund Director Mary Peterson, according to the St. Louis Post-Dispatch.
The agency is also "well aware" of the Senate legislation, she added, but that it won't affect its plan to present a West Lake cleanup plan. The landfill is a nuclear repository that has stored radioactive material since the World War II-era Manhattan Project, which created the atomic bomb, and it has been contaminated with 150,000 tons of waste.
If the Senate proposal passes the House of Representatives and becomes law, it would place the US Army Corps of Engineers in charge.
The landfill was placed under the authority of the EPA in 1990, but the agency has yet to reveal a plan. Since then, a years-long subsurface fire has been burning at the nearby Bridgeton Landfill, raising concerns over what could happen should it reach West Lake. Additionally, a class action lawsuit has been filed against the company that managed the nuclear material claiming that 2,700 cases of cancer have been recorded in the nearby Coldwater Creek community.
These developments have caused a split between the local community and the EPA. The agency is hoping to improve the relationship via better communication and held a town hall meeting Wednesday in order to address concerns. Peterson reportedly said three more staff workers are now directly working on the project.
"This is an effort for us to have a good inclusive conversation," said Cindy Cook, who was hired by the EPA to facilitate discussion with the community. "If people don't get together and have conversations, distrust grows."
According to the Post-Dispatch, work is already underway on getting rid of flammable brush surrounding West Lake so that threat of a fire is reduced. Negotiations to construct a barrier between the West Lake Landfill and the burning Bridgeton Landfill are also ongoing.
The need to resolve the situation has become more urgent for the community, and a report from December showed that dangerous radioactive materials from the landfill are spreading to other areas. There is also concern that storm runoff is pushing radioactive material into the Missouri River.
At the town hall meeting with the EPA on Wednesday, local resident Jay Black questioned whether the agency would actually follow through with its promises.
"When is all this talk going to get to some work?" he asked, according to the Post-Dispatch. "We've heard a lot of talk since 1990."